GRILL BILL: ON
ALL YEAR LONG
SUMMER, AUTUMN, WINTER, SPRING
GRILL BILL IS BUILT TO LAST, FOREVER
Grill Bill Kamado Recipes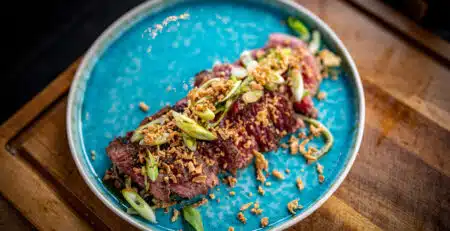 If you want to put something special on the table during the holidays, or just as a snack, this carpaccio... read more
Grill Bill Latest News
The busiest and most popular period for any entrepreneur in BBQ land is there, Black Friday and Cyber... read more
Only the best quality is good enough
GRILL BILL
THE KAMADO CERAMIC BBQ
Brand new, Dutch, high-end, design, sleek black, a little different, a real family beast. These are some of the terms that Best describe Grill Bill. made from the best strong ceramics, exactly the same as, for example, the Kamado Joe! This should actually already say enough about the quality of our ceramic Grill Bill Kamado bbq's.
GRILL BILL'S KAMADO FAMILY
ARE YOU ONE OF THEM?
If you buy a kamado BBQ from Grill Bill, you're in the clear. Then you're part of our family. We regularly share useful tips, delicious recipes and love of outdoor cooking on fire. You are always welcome with us for a delicious cup of coffee and perhaps also for some tasty snacks from the Grill Bill kamado.
A KAMADO FOR EVERYONE
THAT'S GRILL BILL
A ceramic kamado bbq is a purchase you do not make everyday, they are a lot more expensive than a bbq that you buy at the supermarket. Because we want to keep the freedom of cooking outdoors on a kamado fun for everyone, you can pay your Grill Bill kamado in 36 months spread, or in 3 equal installments without interest.