Based in Texas since 1961, B&B makes grilling products from the best possible woods. B&B produces 100% natural fuels that allow grills and kamado bbq grills to stay at a better temperature and burn cleaner.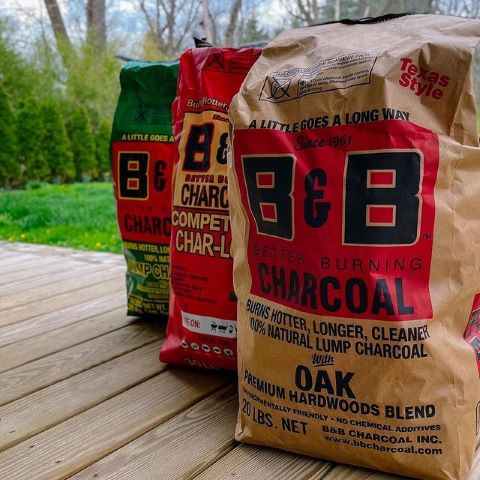 Taste
The smoke from charcoal gives your dish a rich (smoky) flavor, so that's why it's important where the wood comes from. B&B works only with family and private farmers therefore they can guarantee the highest quality of charcoal.
Collection
We have 3 types of charcoal from B&B in our range.
De veelzijdige Oak (eiken) deze houtskool is zeer geschikt voor bereidingen van vlees, vis en groente. Oak wordt heter en brandt langer, hierdoor schroeit je vlees sneller dicht zodat de (rook)smaak goed behouden blijft.
De Mesquite houtskool is sterk en smaakvol. Deze houtskool kun je dus goed gebruiken voor: groot wild, varkensvlees en borst. Mesquite geeft je gerecht een pittig smaakprofiel.
En als laatste hebben we de Hickory houtskool deze levert een heerlijke smaak, dat komt omdat de natuurlijke sappen je gerecht marineren. Ideaal houtskool voor: rund, varken, diverse zeevruchten en het roken van kaas.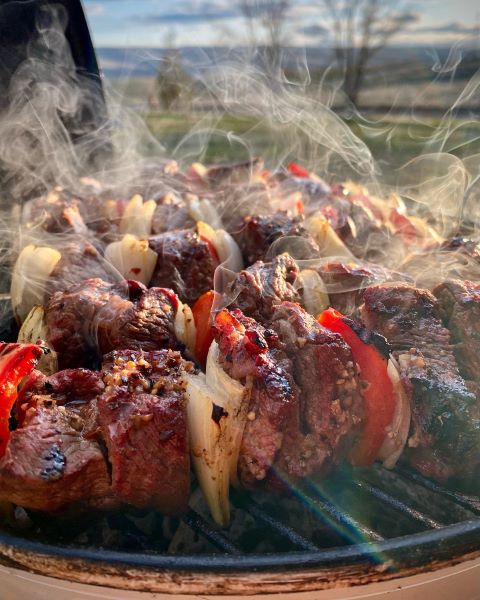 Natural charcoal

De houtskool van B&B is gemaakt van natuurlijke vezels en heeft daardoor een natuurlijke, subtiele geur en smaak. Dit is ook de reden dat veel (professionele) grillmasters dit een fijne houtskool vinden om mee te werken.