Taste, that's what it's all about when you use bbq smoke wood. But when do you use which kind of smoking wood, and how do you use it?
In the world of taste of smoke there is more to learn than you might think. In addition to different sizes of smoking wood, you also have different types of trees that are used, each with their own identical flavour.
And, because taste is so incredibly personal, our best advice would be; try everything once, experiment, learn, and enjoy.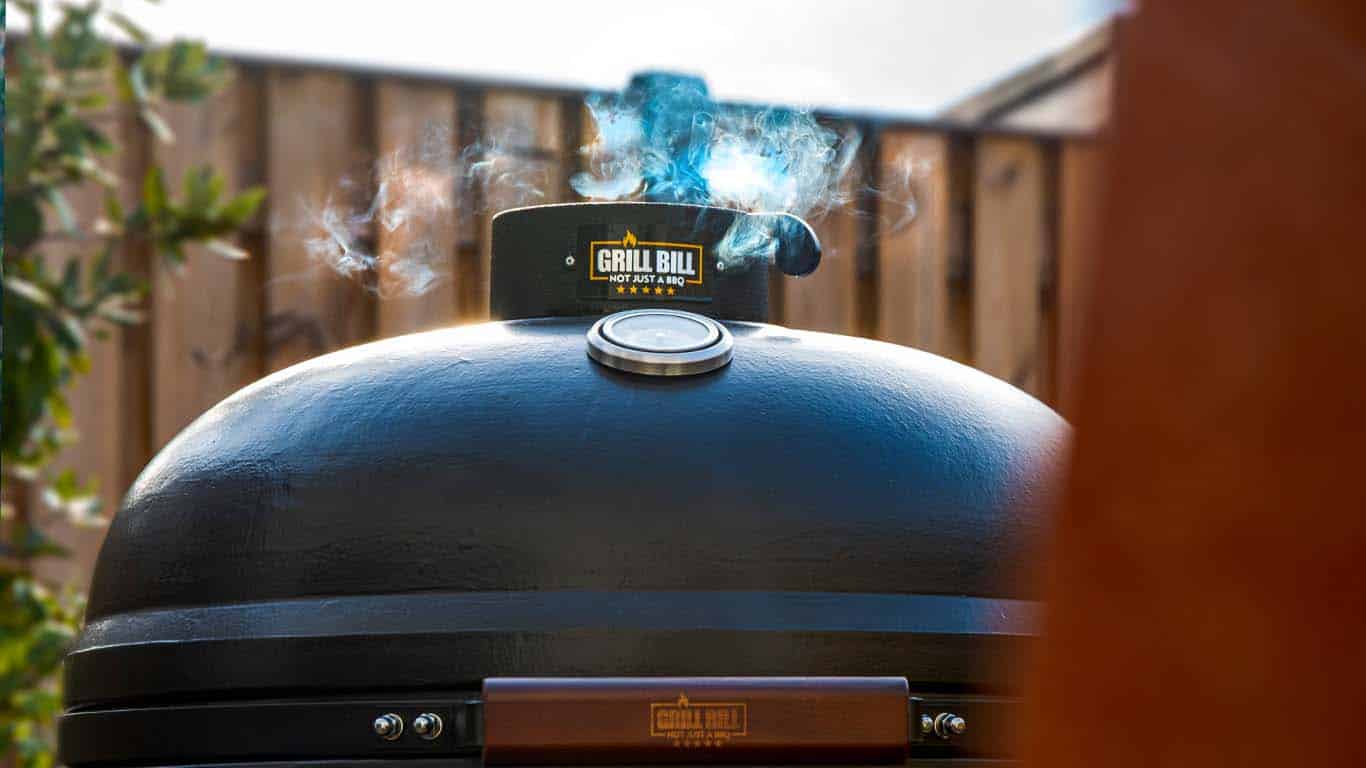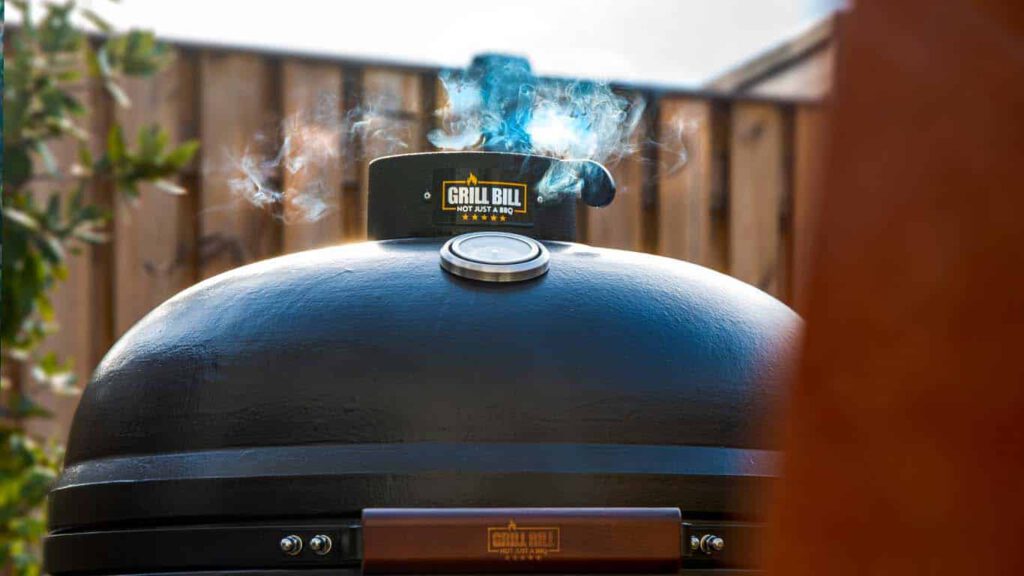 SMOKING WOOD CHIPS
Small and versatile
Perhaps the most common use on the kamado bbq, the smoke wood chips. Small pieces of wood that you can use either dry or soaked. But when dry and when soaked?
Dry application
The dry application is the most popular, you throw some shreds between the glowing coals and you have immediate smoke production. Handy if you are grilling a steak or a fish, for example. A handful of smoking wood is often enough to add a subtle smoky flavour to your dish, just the right push to turn a tasty dish into a mega-tasty one.
Soaked smoke wood chips
The most common way to soak smoke wood chips is to simply soak them in water. But you could also try your hand at culinary delights by soaking the smoking wood in wine, beer, fruit juice or perhaps whisky. Half an hour of soaking is often sufficient.
If you soak smoking wood in moisture, the moisture must first evaporate before the wood itself starts to smoke. Therefore, the soaked application is less or even not suitable for quick grilling, but more for longer preparation with a whole chicken or a rolled roast.
You can put the soaked smoking wood in a special stainless steel smoking wood box, or you can wrap it in tin foil and prick a few holes in it with a toothpick to allow the smoke to escape slowly.
You put the smoking wood box or alu wrapper on the edge of the fire in your kamado bbq, so it smokes slowly and you avoid that the wood burns completely in 1 time.
SMOKING WOOD CHUNKS
Large blocks of wood
Chunks, nice big pieces of wood that keep smoking for a long time. Because they keep smoking for such a long time, these larger pieces of wood are very suitable for the real low and slow work.
Dry or soaked chunks?
The same rule applies to this as to the smoked wood chips, and you can make your culinary heart skip a beat if you use an additive other than water when soaking.
If you are going to soak the chunks take about half an hour. And keep in mind that you'll get steam first and it will take a little longer for the chunks to really start giving off smoke.
You put the chunks on the edge of your hotspot/fire pit. This way it can smoke slowly from the inside out.
Culinary tip!
If you are using smoking wood with a strong smoke flavor, do not use too many chunks or add some chunks from a different tree species that is milder and sweeter in flavor.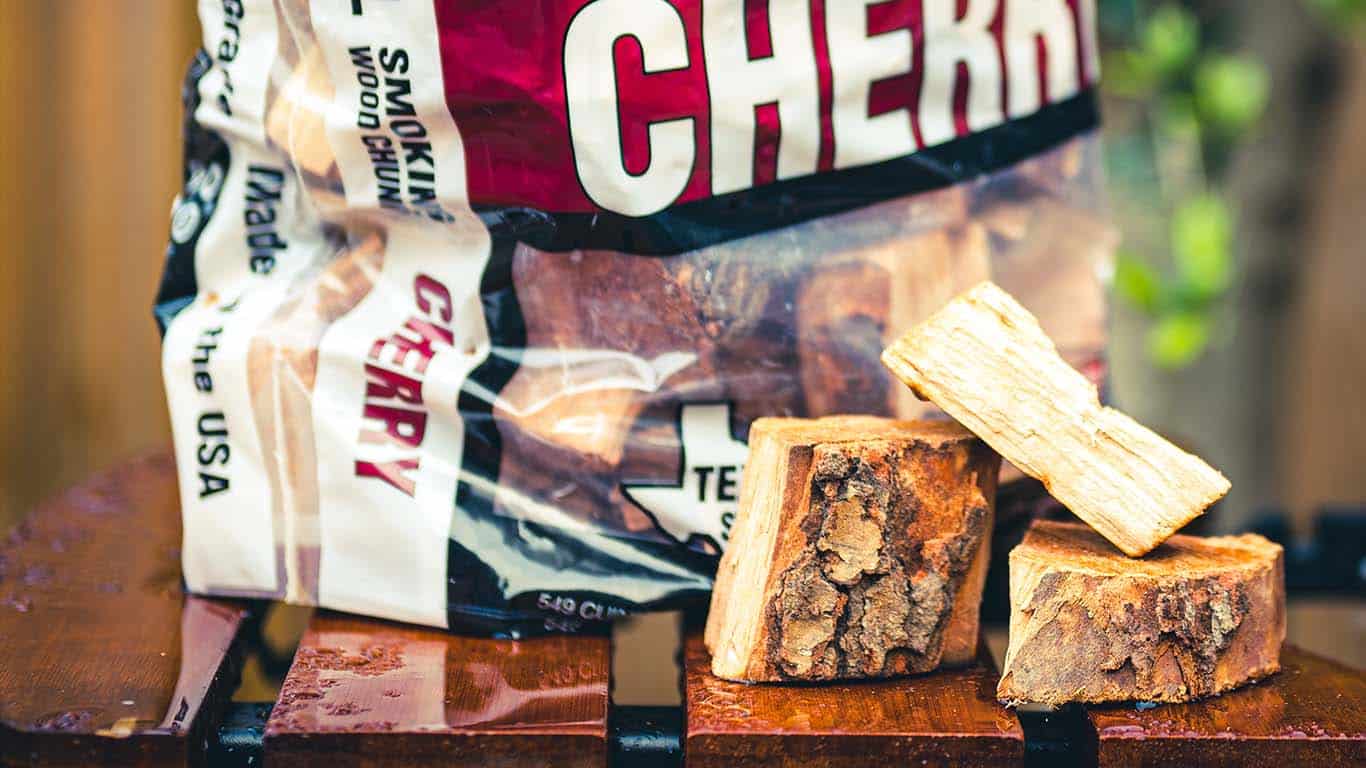 ROOKMOT
Sawdust
Rest assured, nothing is thrown away when cutting wood. Everything is used, even the saw waste is collected and used as smoke dust. Smoking dust is best used for cold smoking of various products such as fish, meat, cheese, vegetables and even salt or other herbs.
Cold smoking
Where there is smoke there is fire, cold smoking is therefore a bit of a crazy term. Cold smoking is recommended at temperatures of 25 degrees or lower. Especially with fish and meat, a lower temperature is important because bacteria that can make you sick will develop less quickly. If you want to cold smoke with wood dust, you can use a cold smoke generator. A tool in the form of a snail shell in which the smoke dust is slowly smoked up from the outside to the inside in a few hours.
Hot smoking
Smoking dust can also be used for hot smoking of products. You then sprinkle a layer of smoke dust over the burning charcoal so that the flames are extinguished and the smoke dust begins to smoulder.
VARIETIES
Different flavours
By using smoke wood you add extra flavour, the taste of smoke lifts your dishes to another level. In the world of smoking wood, there are no specific rules for the use of smoking wood, but we can give you a hand by advising you which type of wood, in terms of flavour profile, is suitable for the dish you are preparing.
PREMIUM SMOKING WOOD
From B&B
If you thought smoke wood was smoke wood then you are wrong, as with charcoal there really is a difference. That is why we have recently added the American brand B&B to our range, the crème de la crème when it comes to fuel and smoking wood.