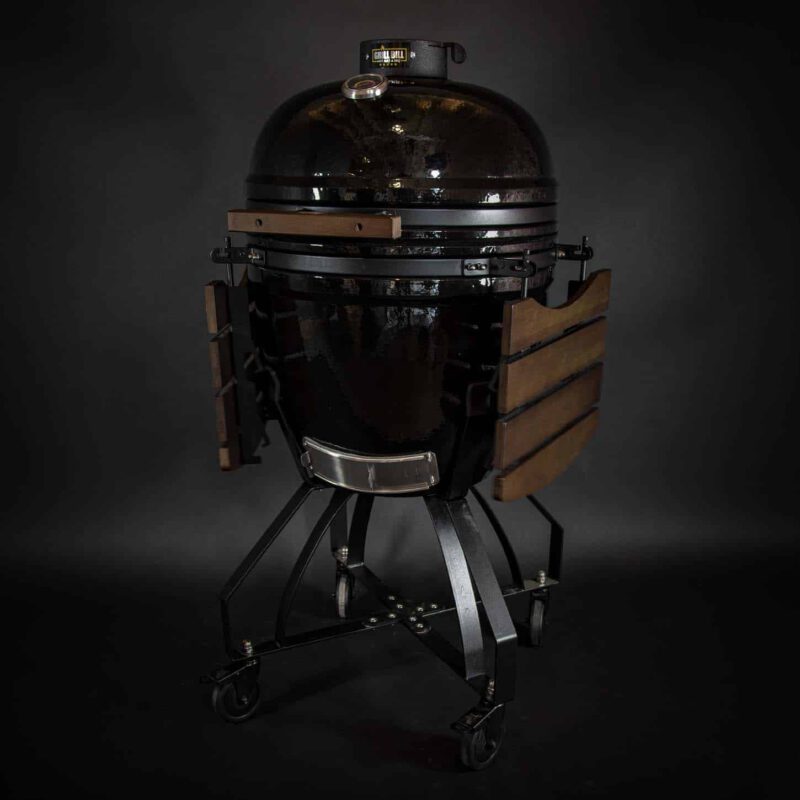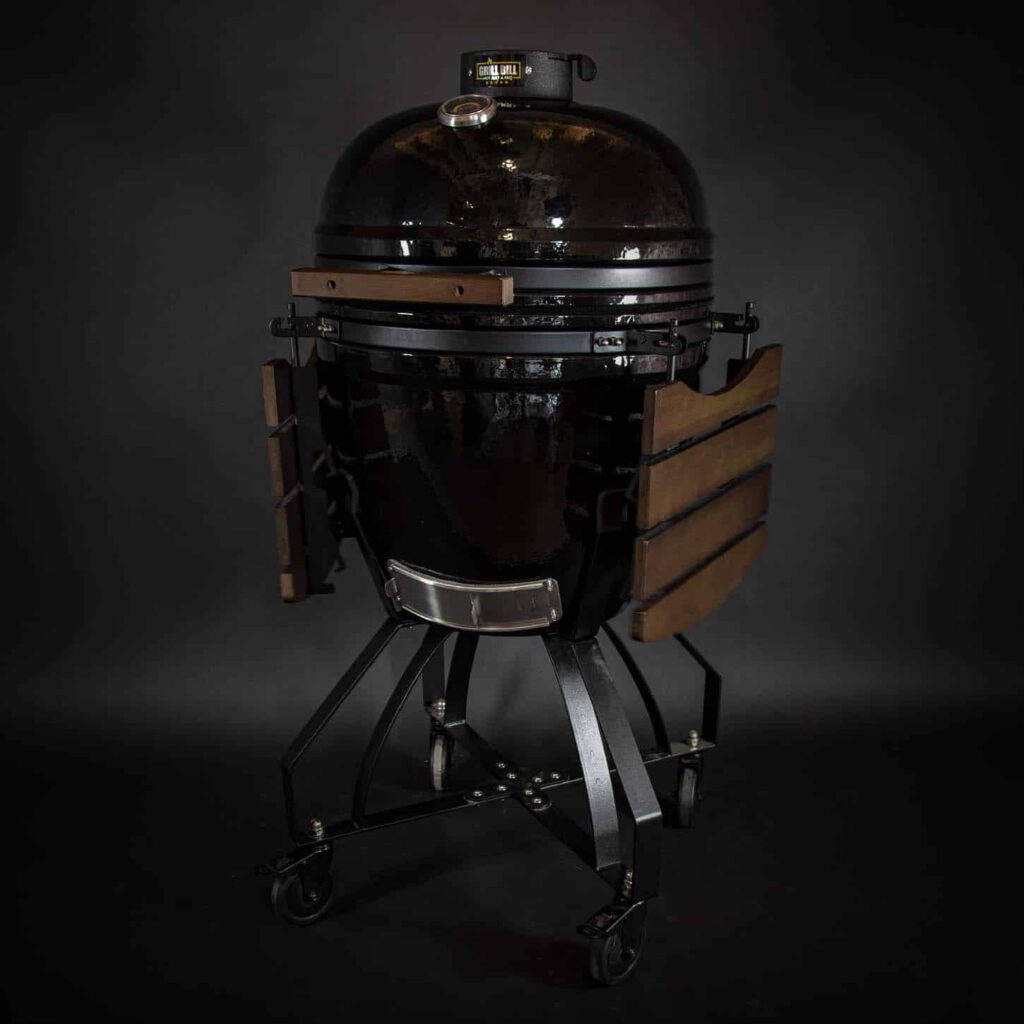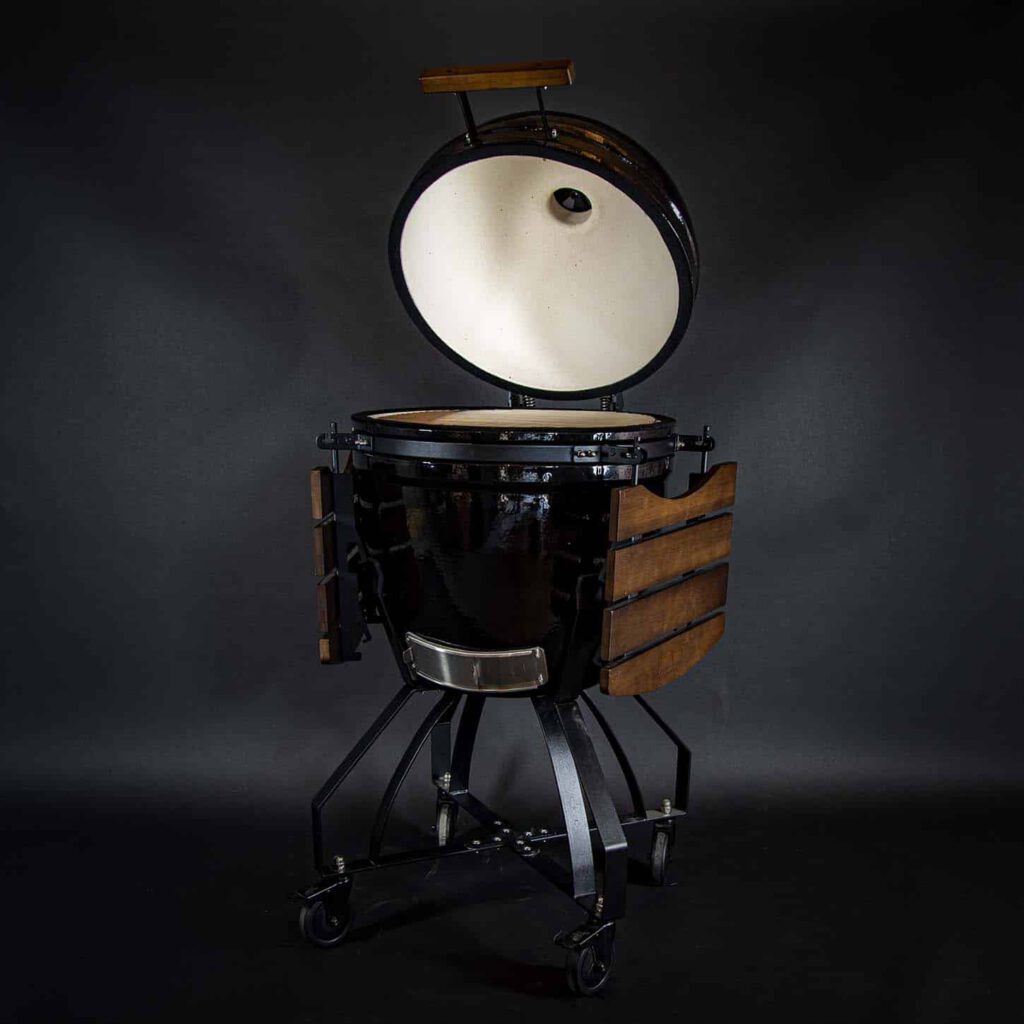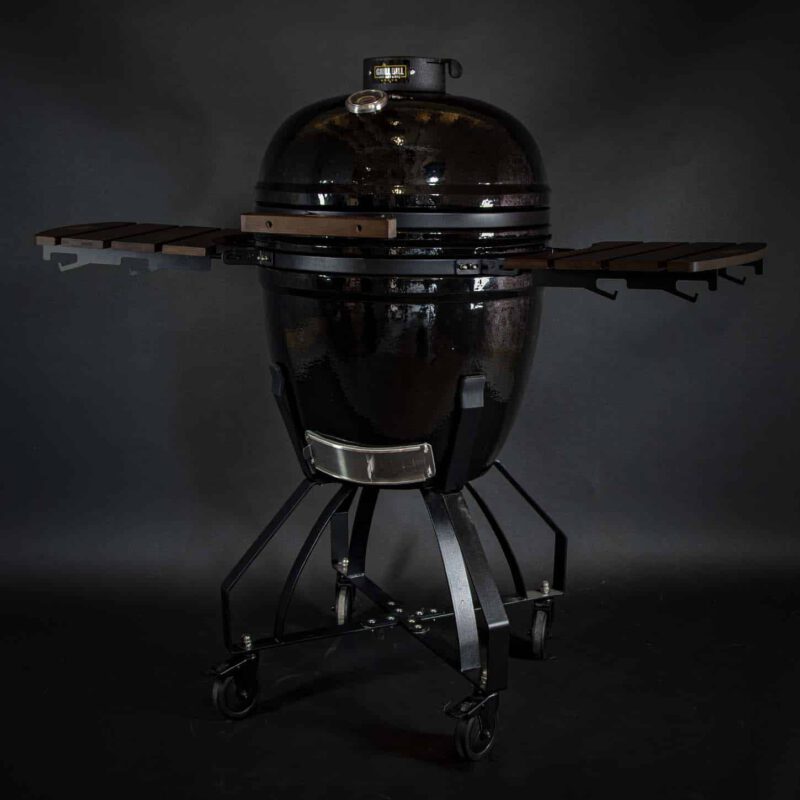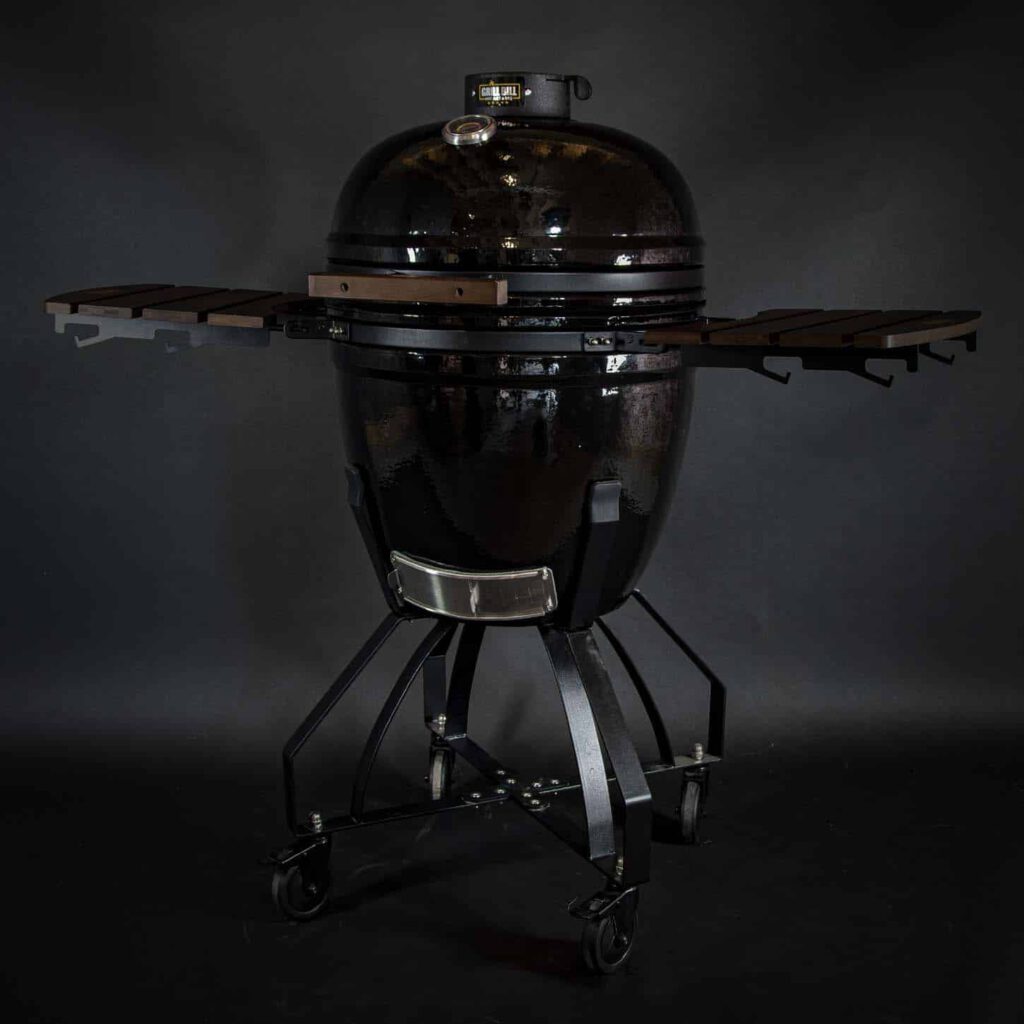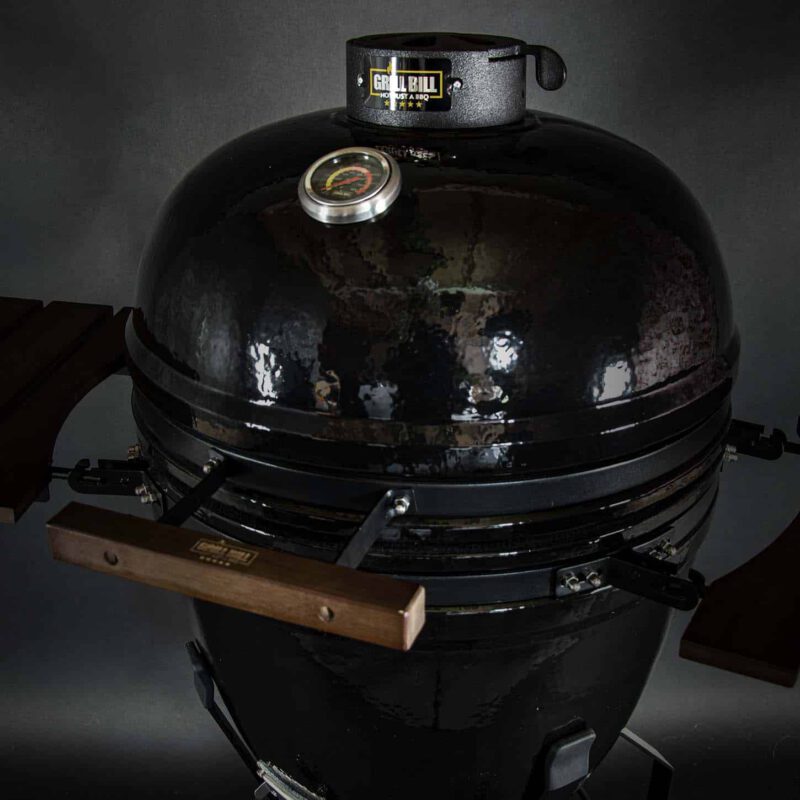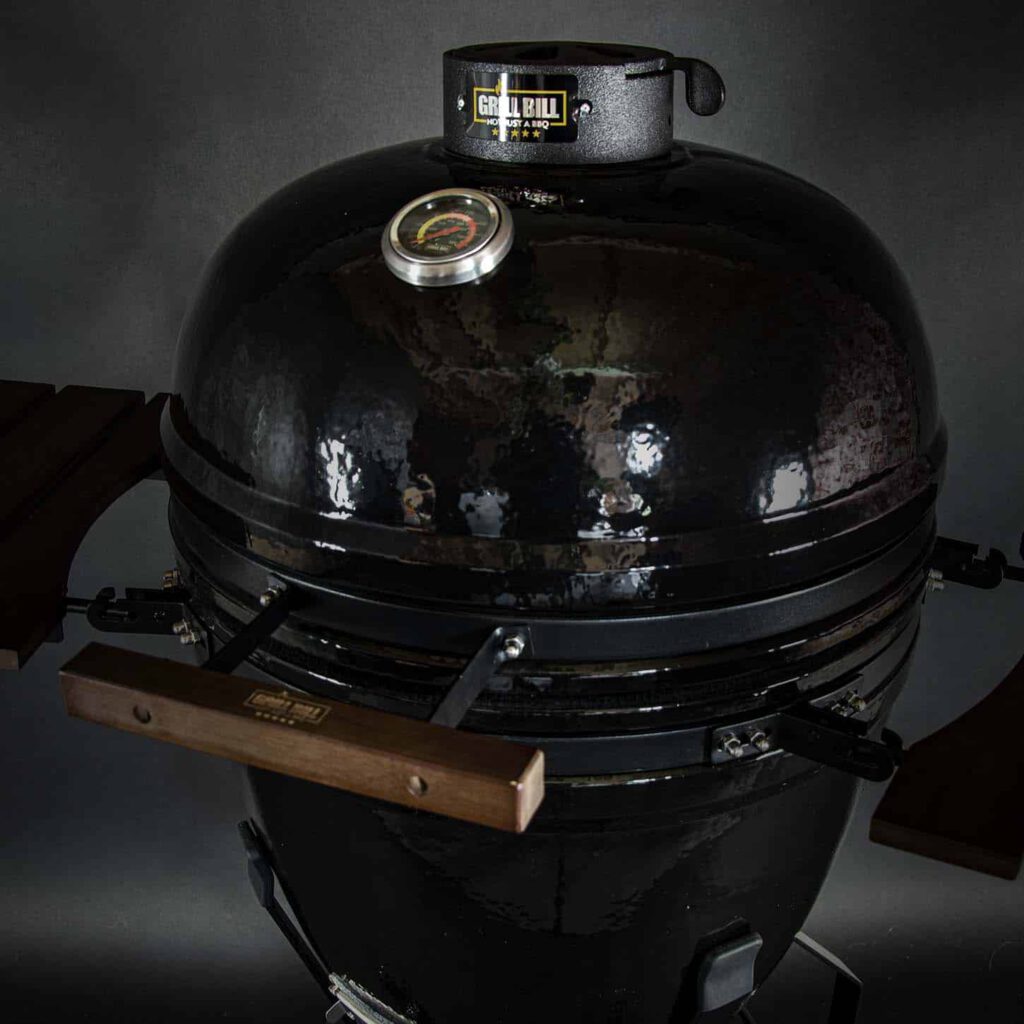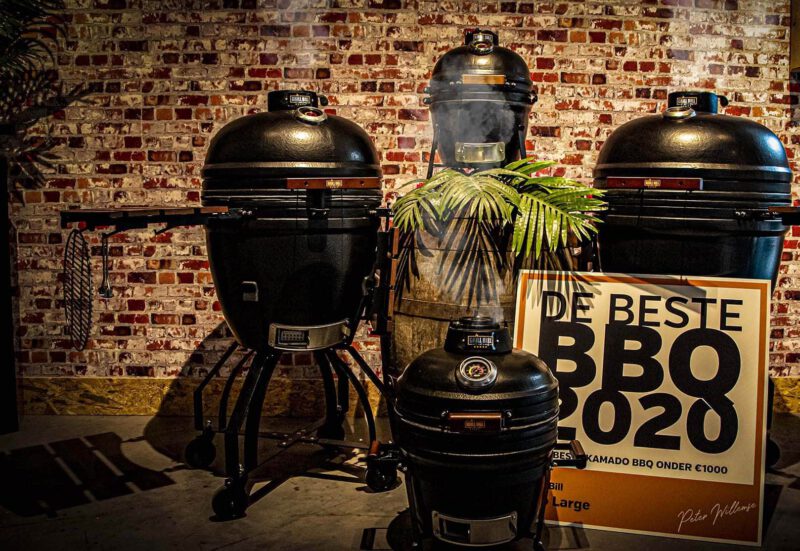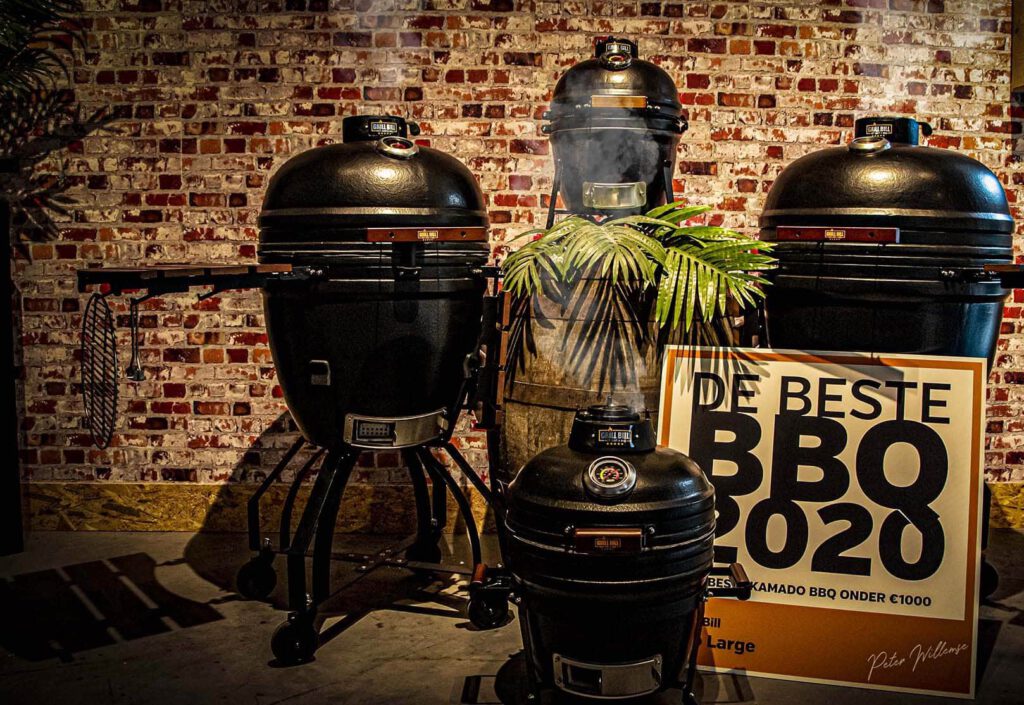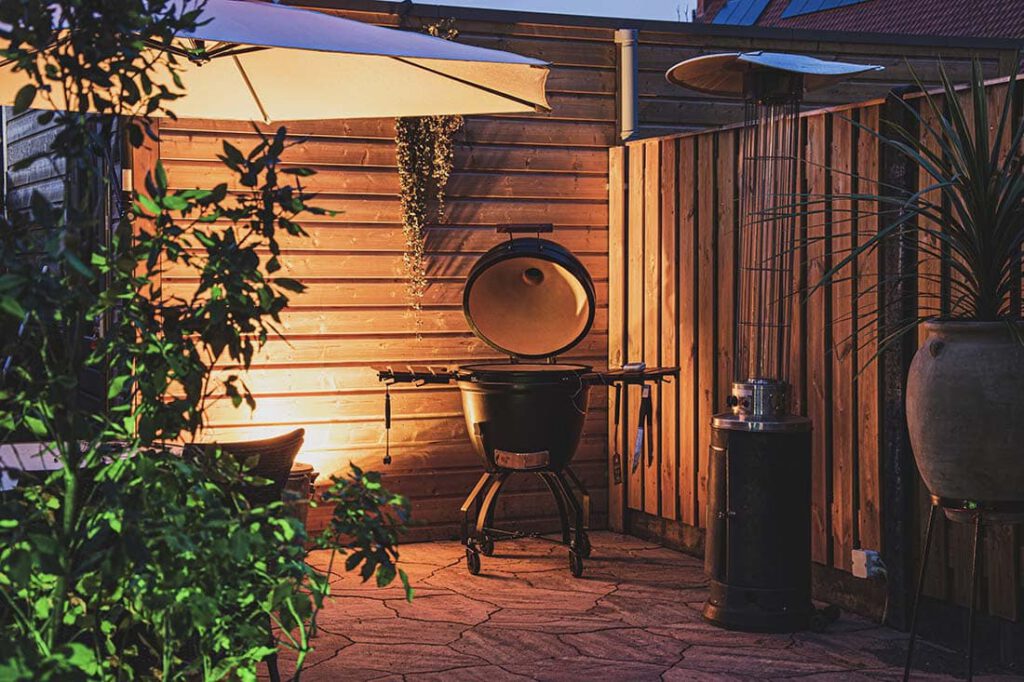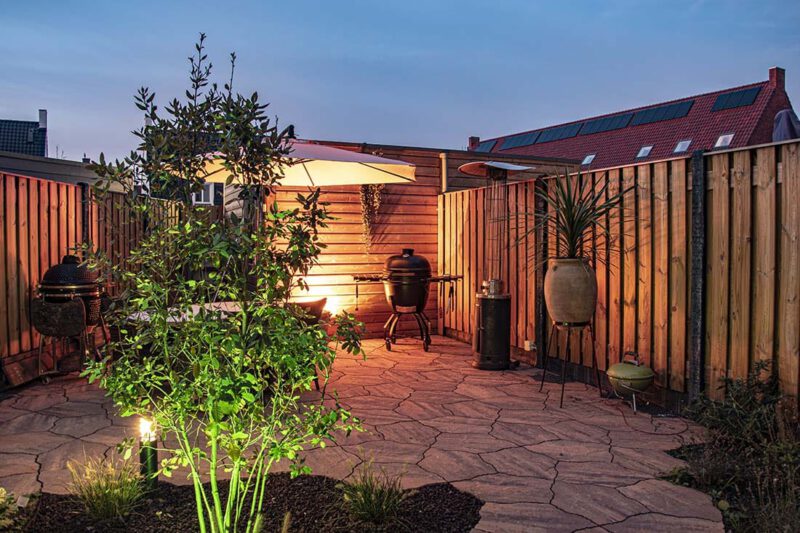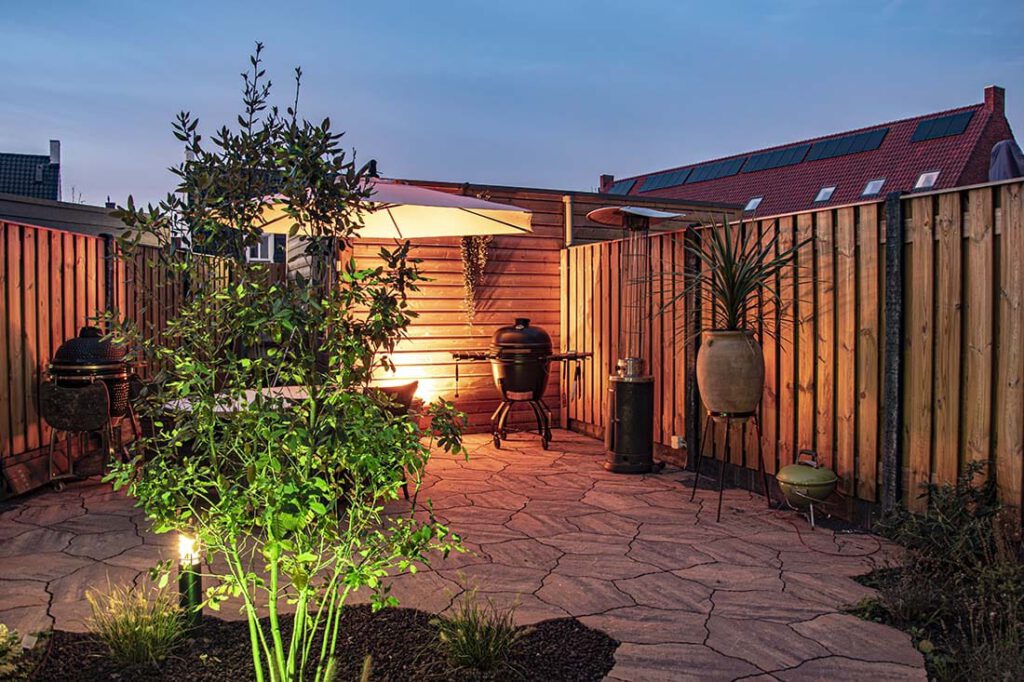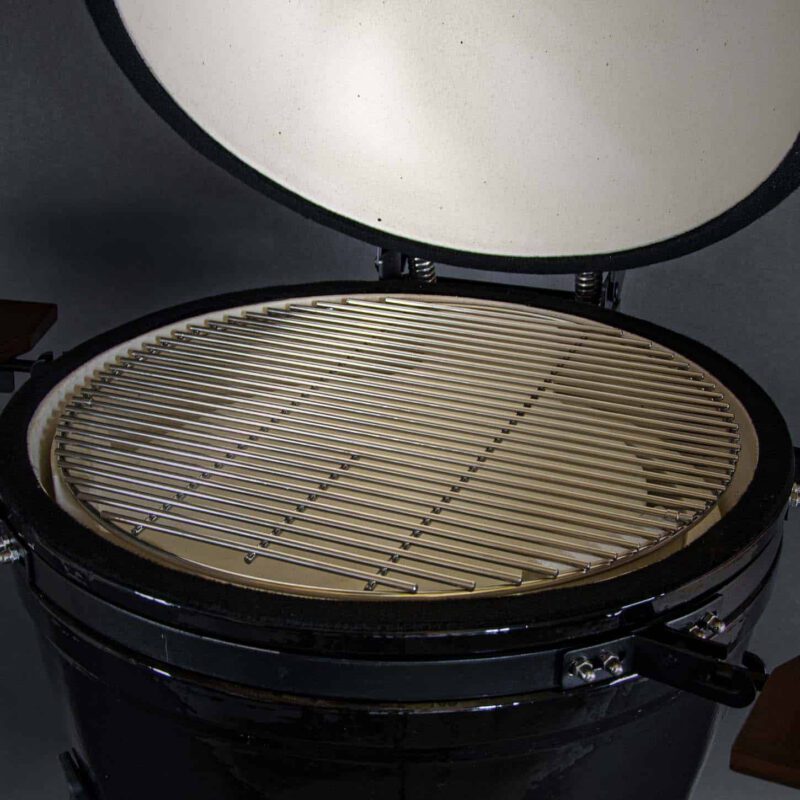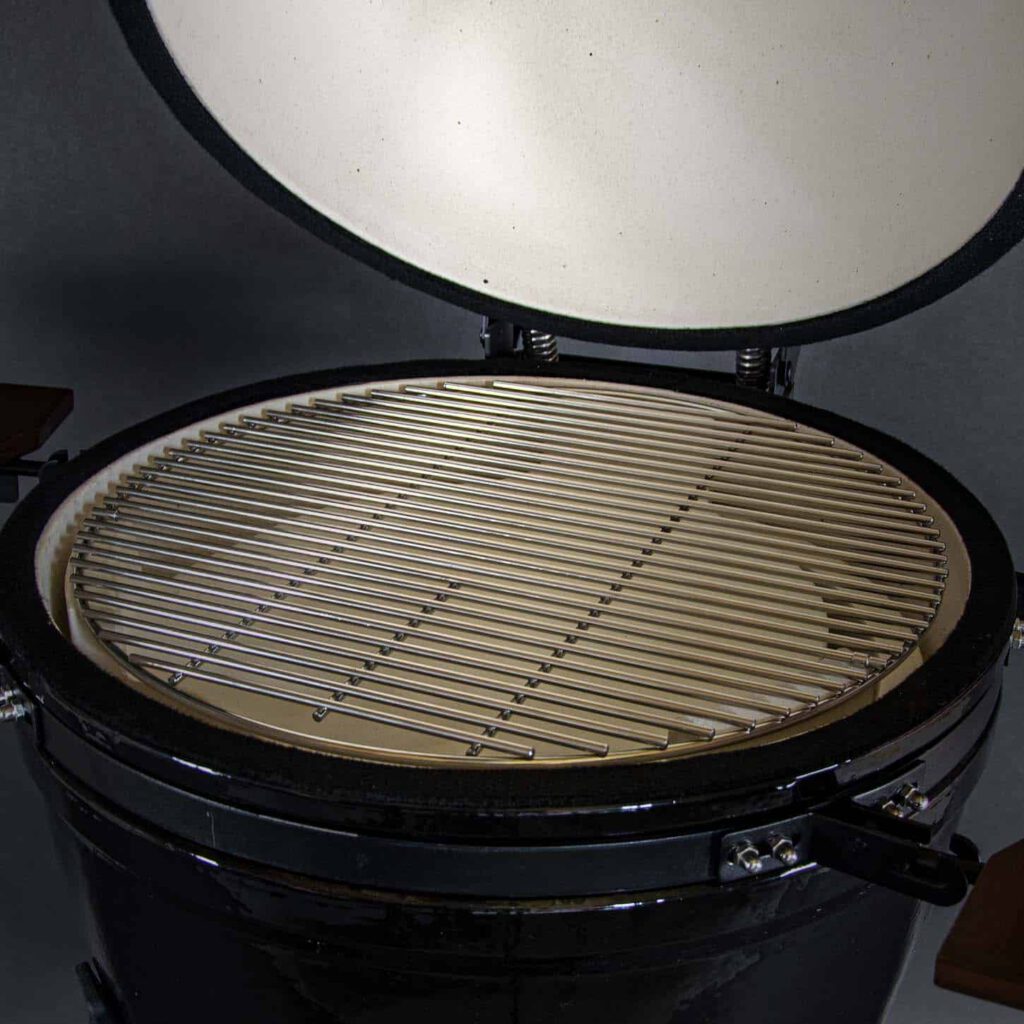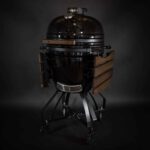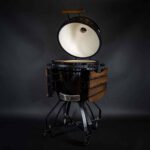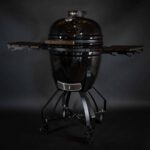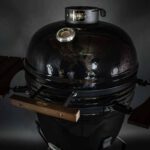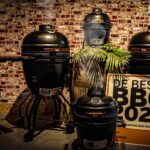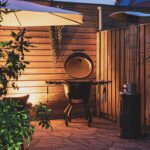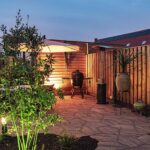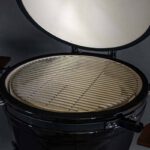 Large Kamado BBQ 21″, Grill Bill Classic
Member of Q-Shops Home Shopping Guarantee
Suitable for 8 persons

Grill diameter: 47cm

Unique Dutch design kamado
View and pick up in our showroom
ORIGINAL GRILL BILL DESIGN
There are many brands of kamado bbq's and many have something in common. They all look alike! With a Grill Bill you get a truly original kamado in your home. There is not 1 kamado the same or that seems the same. The emphasis with every Grill Bill is on design, functionality and above all on originality.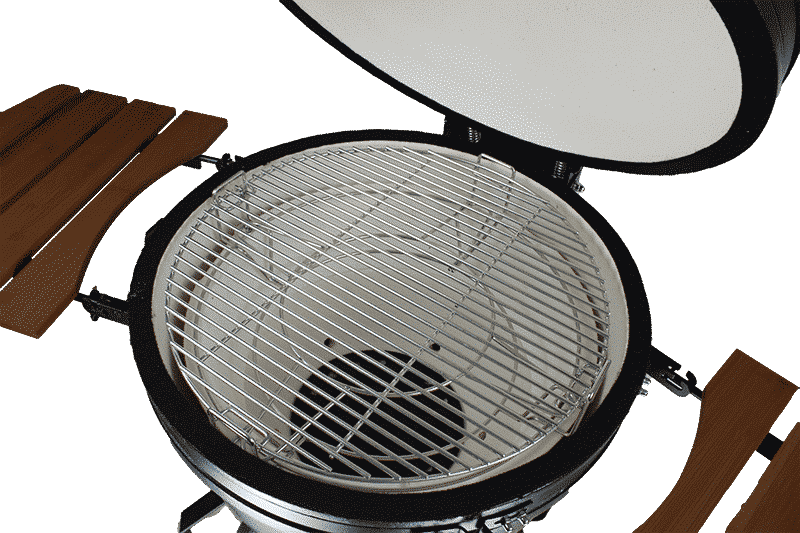 47 CM STAINLESS STEEL COOKING GRID
The stainless steel grill grill can be used to prepare many dishes. Because of its thin structure, it retains less heat, which makes it ideal for indirectly grilling a delicious piece of fish and delicious crustaceans such as lobster and langoustines.
Cleaning our stainless steel grill does not take a lot of work, this can be done with a steel brush or you heat the kamado well hot, then the grill will be clean by itself.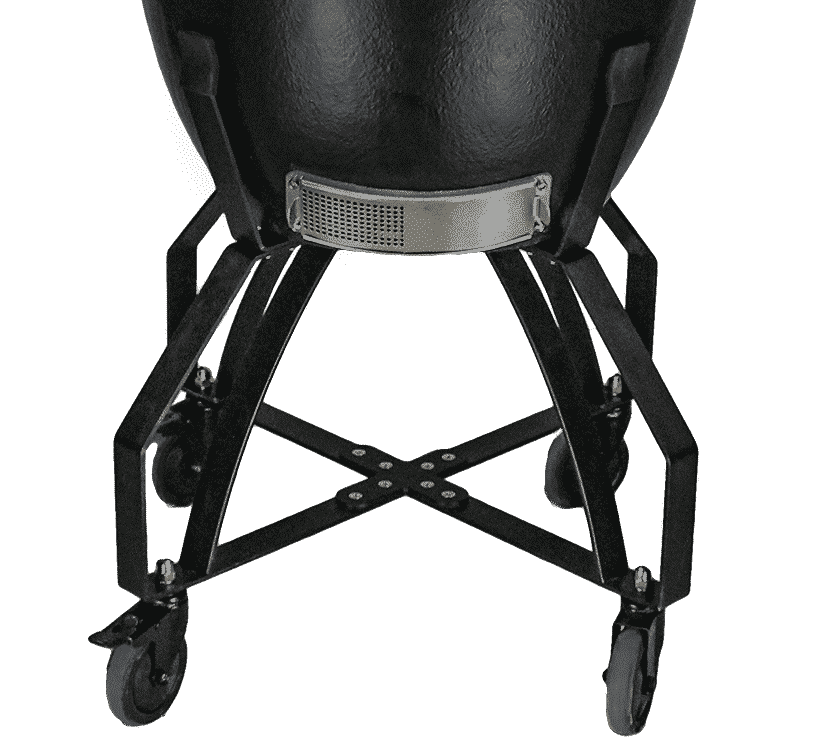 THE STANDARD, SUPPLIED BY DEFAULT
This 89 kilo guy can't just get out of place, which is why the standard included standard is equipped with extra large 6 inch wheels. That's how it rolls. Drive, roll, cart, move your grill whenever and wherever you want with this stainless steel stand. Delivered in a tough matte black color, guaranteed to be stainless and not bother your back.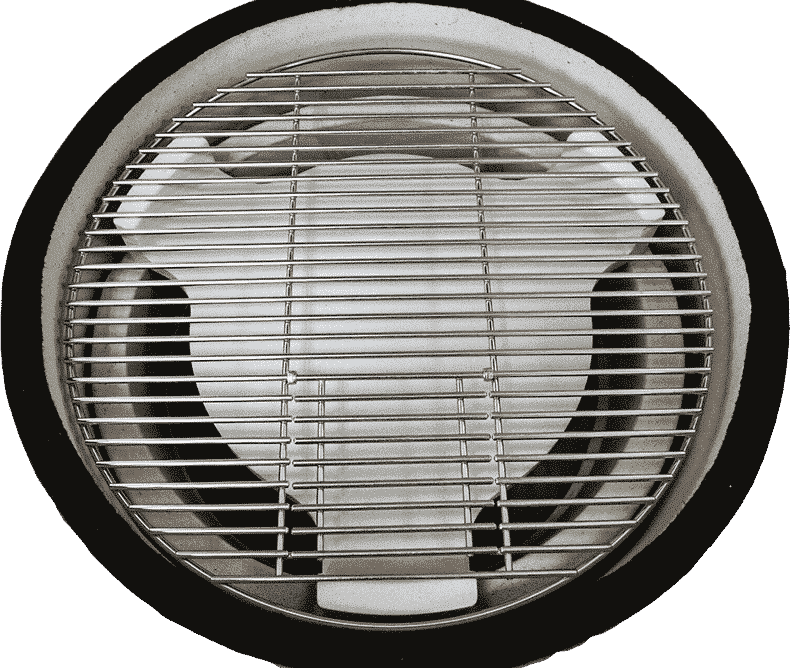 PLATE SETTER + HEAT DEFLECTOR
Avoid blackening and burning dishes with this handy ceramic heat deflector. So you can grill indirectly, as if your food is in the oven. Ideal for low and slow preparation of spare ribs or other meat, for example, which takes a lot of time to cook. Did you know that you can also cook vegetables for a long time in this way? So you can make a delicious stew. Also this is a plate setter, where you can place your grill grill on it, there is even a drip tray underneath.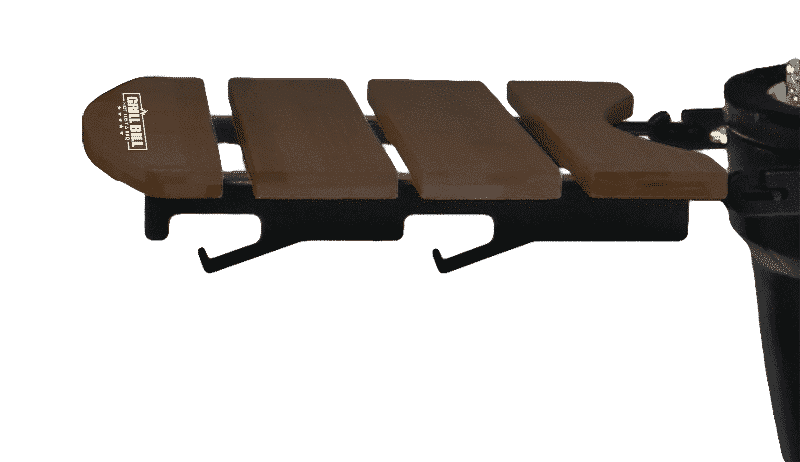 SIDE TABLES, WITH HANGERS
Either side tables with hooks! Convenient and efficient grill buttocks. Hang all your handyman tools like the hamburger flipper, tongs, scissors etc., neatly and ordered on the handy brackets under the side tables. So nothing falls to the ground and you have everything you need right at hand. So you can forget the 3 second rule and you don't have to look when you hear your meat killing and fire. Oh, and you don't get any whining from your partner who thinks your is getting in the way.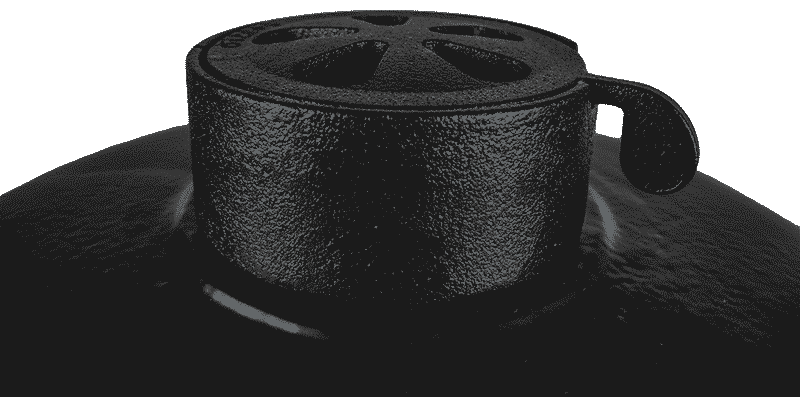 TOP GUY
That Bill Senior is a top guy and that you can barbecue with it is a fact ;-). But of course we are talking about the margriet disc on top of the kamado, with which you can finely regulate the temperature in the kamado, super hot or nice and low. It's up to you. Made of indestructible cast iron with a fine black coating. Of course, it fits perfectly with the tough Grill Bill look!
Often bought
Together with:
Large Kamado BBQ 21″, Grill Bill Classic
Alternatives
The same, but different
Reviews, from real customers
Don't take it from us ...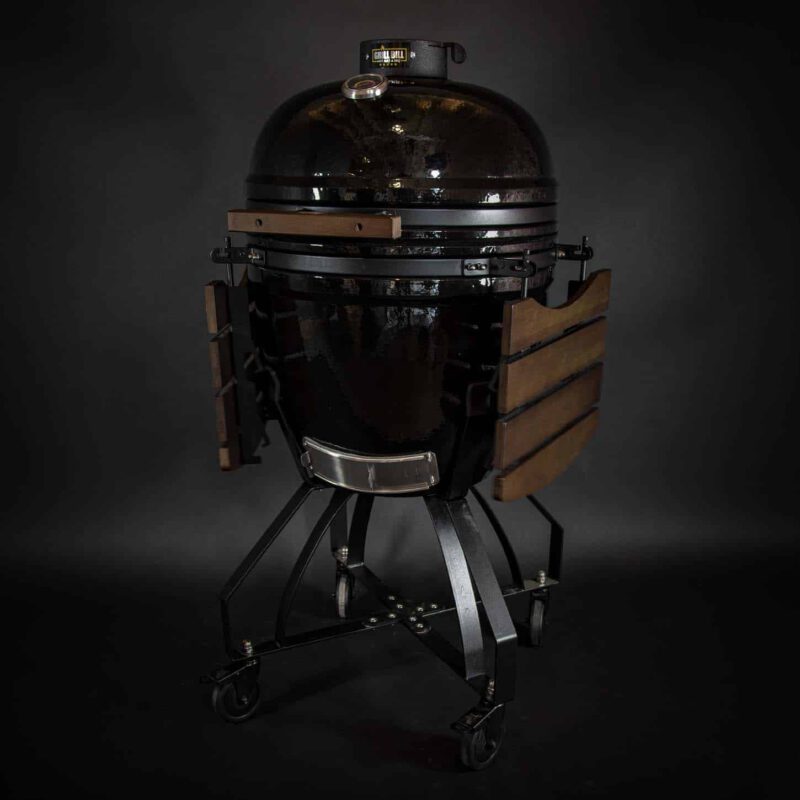 Large Kamado BBQ 21″, Grill Bill Classic