Leather Grill Bill BBQ Apron
View and pick up in our showroom
BBQ apron by Grill Bill, Made in Holland and made of Italian quality leather in a beautiful cognac color. With Grill Bill's initials branded on the bottom left of the apron, and the Grill Bill logo itself branded on the chest.
Designed by Grill Bill
If you do it, do it right. That's a slogan that fits this apron perfectly, a professional design, professional quality that you're going to enjoy for years.
Super supple leather
The leather has undergone a special treatment that makes it very supple so the apron is fine to wear all day without feeling uncomfortable.
This Grill Bill BBQ Apron is adjustable at the neck as well as around your waist, making this apron fit everyone. This apron is for both men and women.
Often bought
Together with:
Leather Grill Bill BBQ Apron
Alternatives
The same, but different
Reviews, from real customers
Don't take it from us ...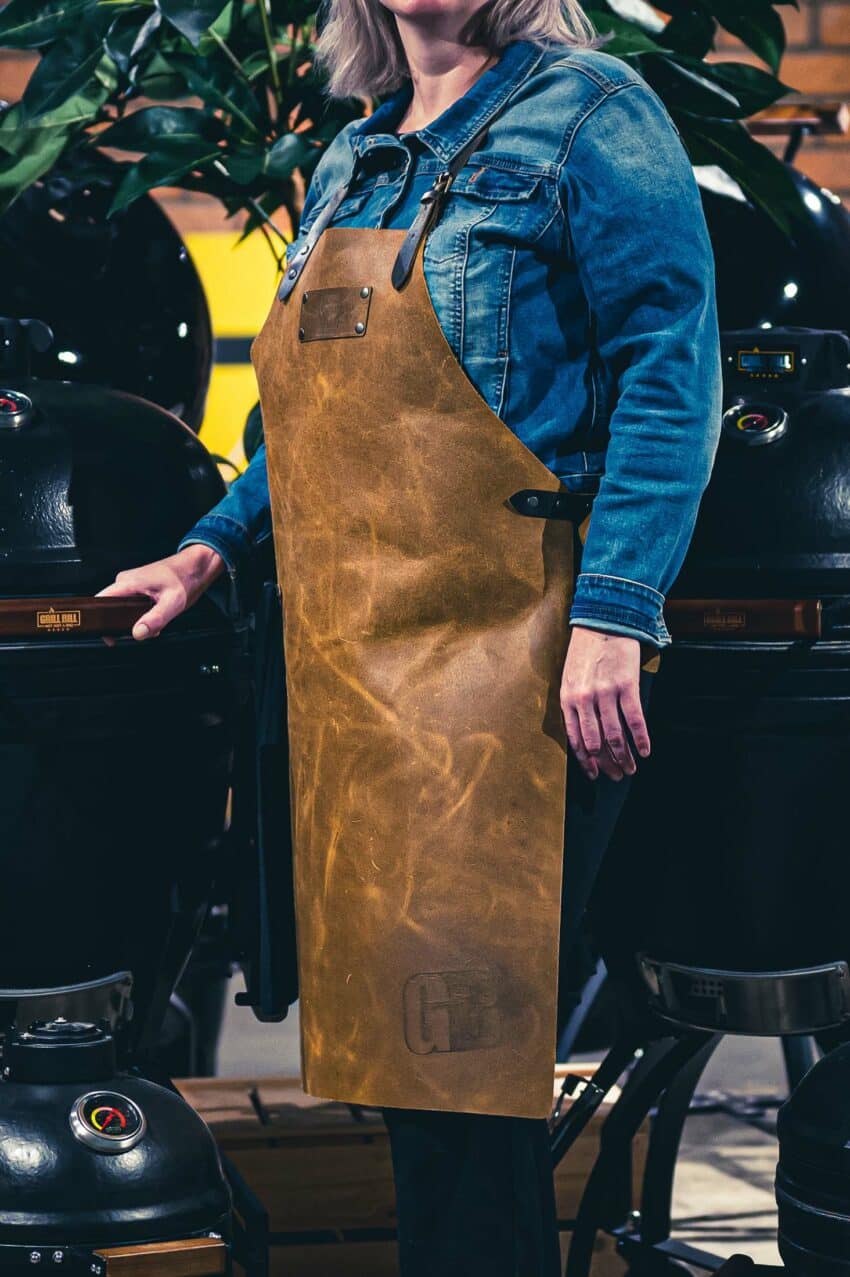 Leather Grill Bill BBQ Apron