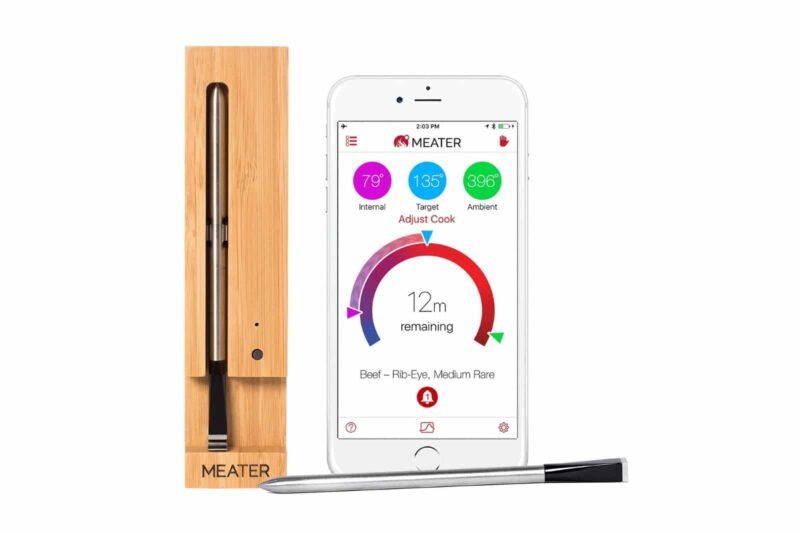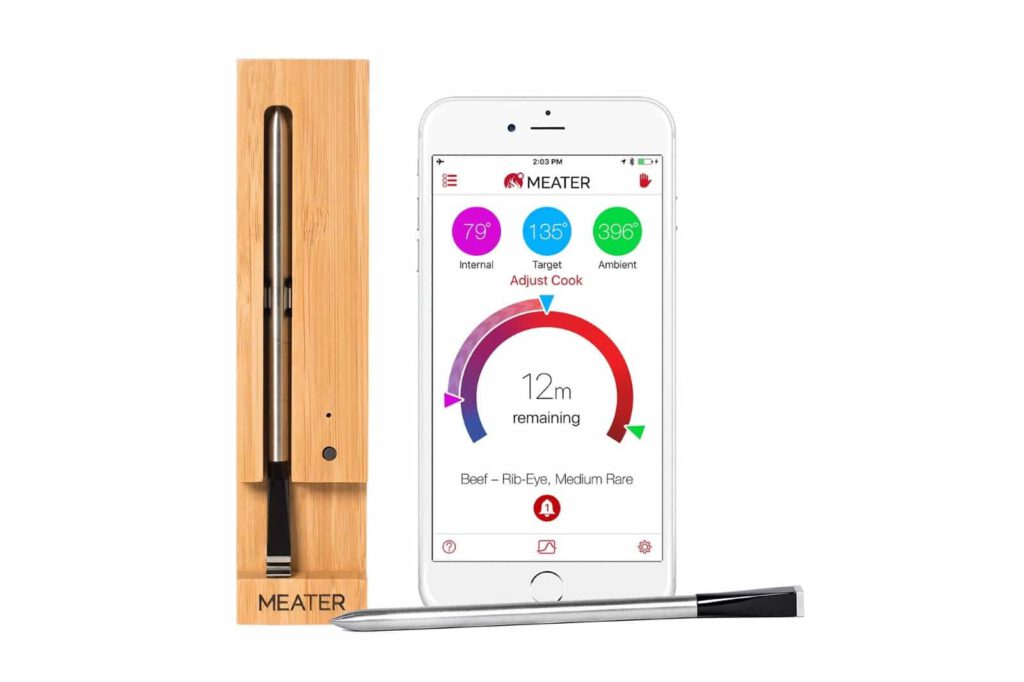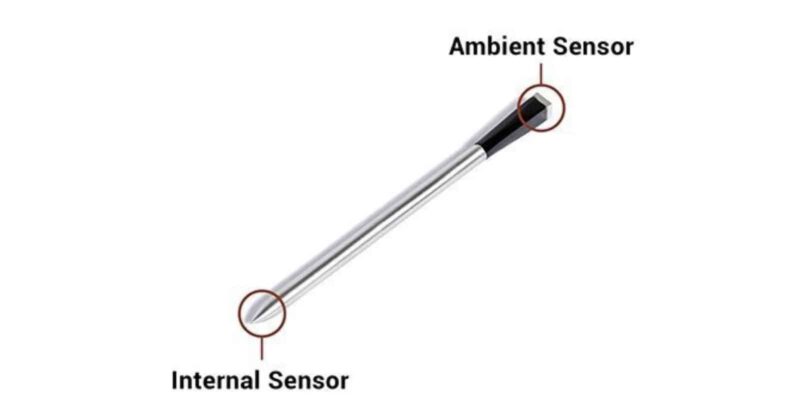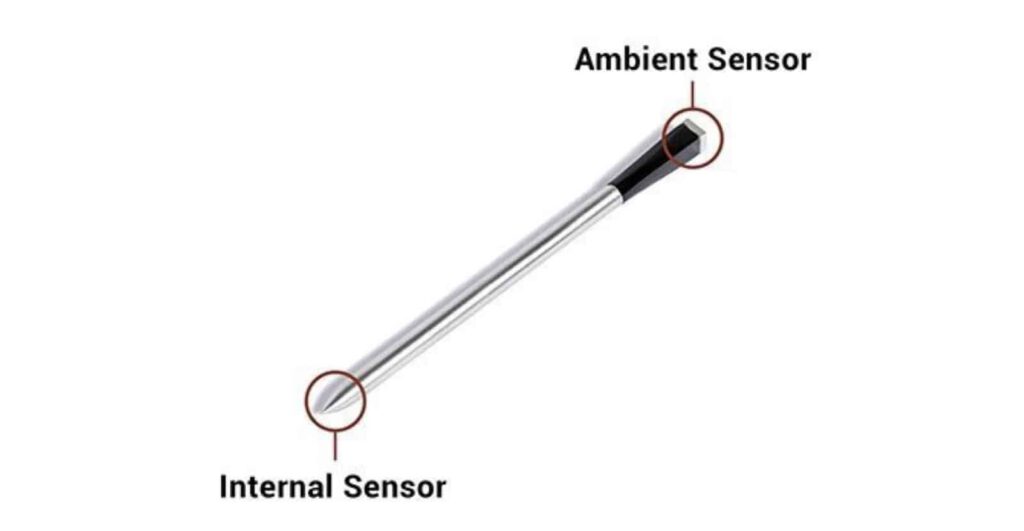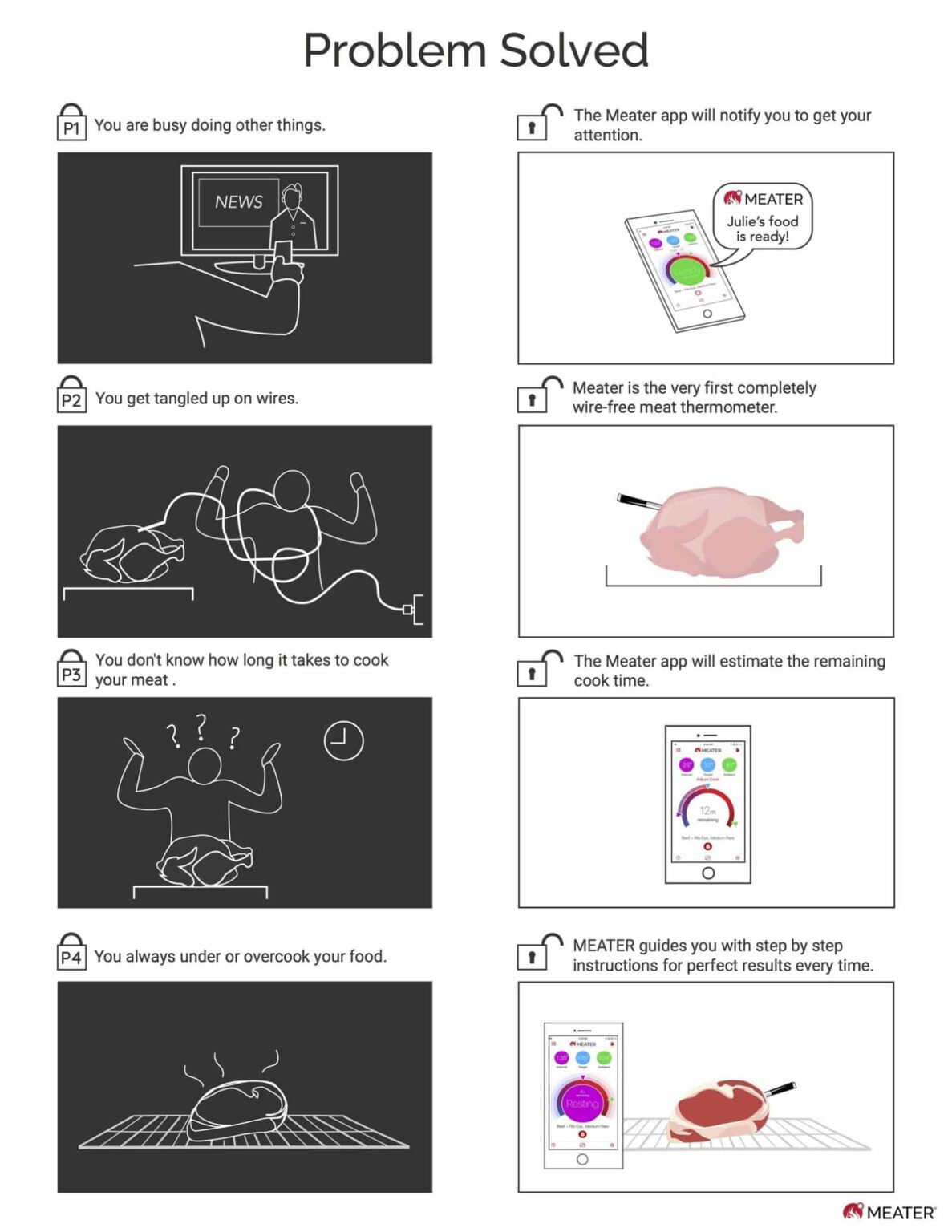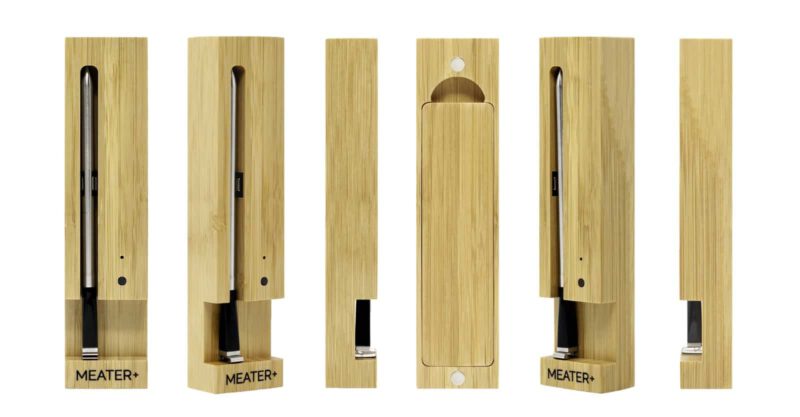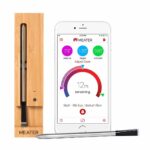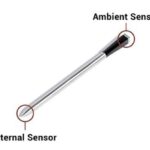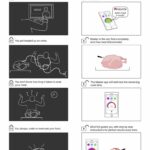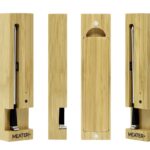 Meater wireless thermometer – 50m
No burnt hands, with these gloves you can safely lift your grill and heat deflector off the hot bbq. Or if you're flaring a thick steak, you'd better be well prepared with these bbq gloves.
View and pick up in our showroom
Meater wireless thermometer 50m
The Meater is the world's first fully wireless smart meat thermometer. Using the MEATER app, you can take full control of your food.
Meater probe
The Meater-probe has 2 sensors to accurately monitor the core temperature of the meat and the ambient temperature of the BBQ. This way you can easily keep an eye on how the BBQ session is going and make an estimation of how much time is left.
Pros:
Completely wireless, with a connection up to about 50m.
Gives an alert when the desired core temperature is reached
Contains two sensors, measures core to 100 degrees, and ambient to 275 degrees
Integrated rechargeable battery, after 4 hours charging it lasts up to 24 hours continuously
The Meater's free app includes a cooking guide for all kinds of standard preparations.
You can share the preparation process in real time via whatsapp, so your friends and family can see what's on the menu and what time it will be ready.
Specifications:
The holder has a modern and sleek design, made of real wood
The holder is also the charger
Has a built-in Bluetooth repeater; sends the signal amplified to your smartphone.
LED indicator to show both connection and battery status
Magnet on the back so you can place your Meater anywhere
Dimensions; 157 mm x 37 mm x 28 mm
Often bought
Together with:
Meater wireless thermometer – 50m
Alternatives
The same, but different
Reviews, from real customers
Don't take it from us ...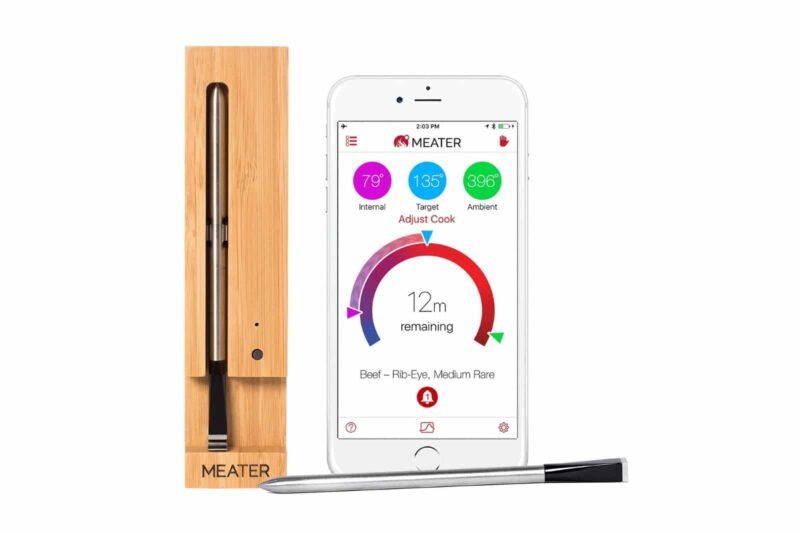 Meater wireless thermometer – 50m