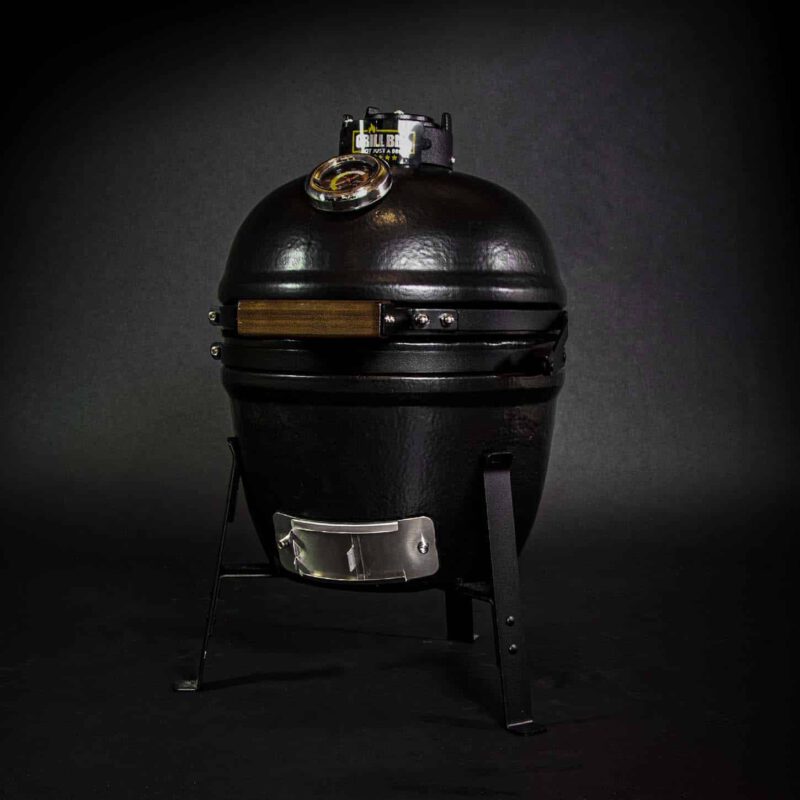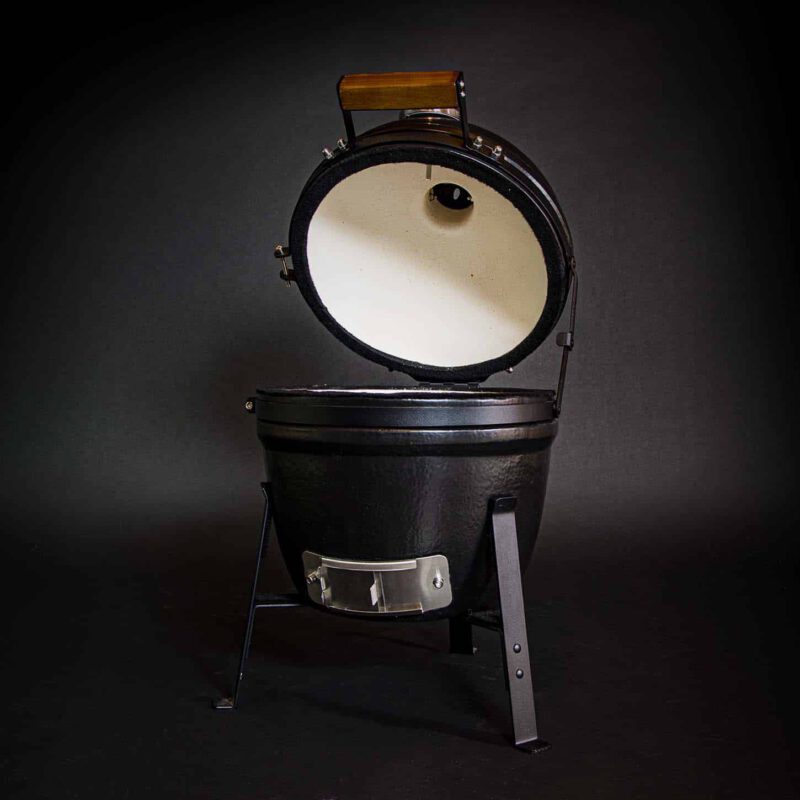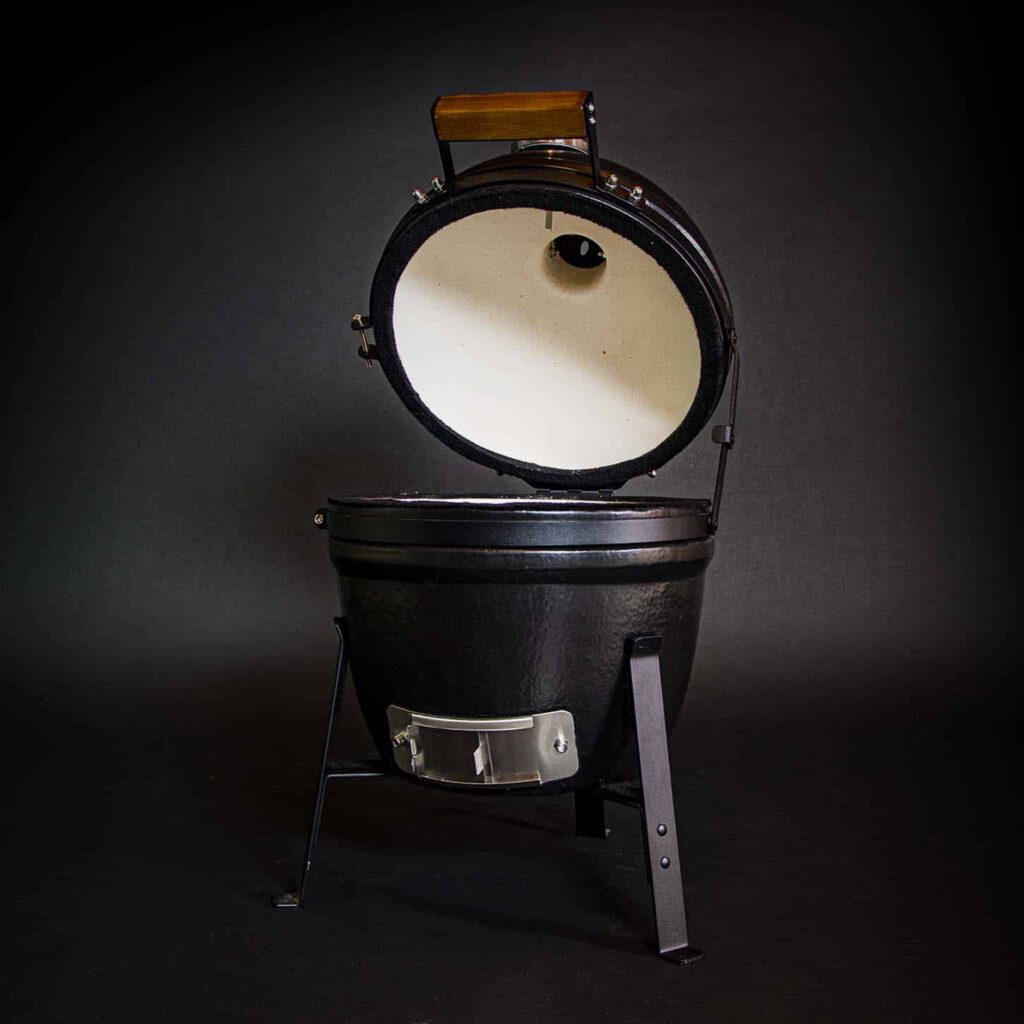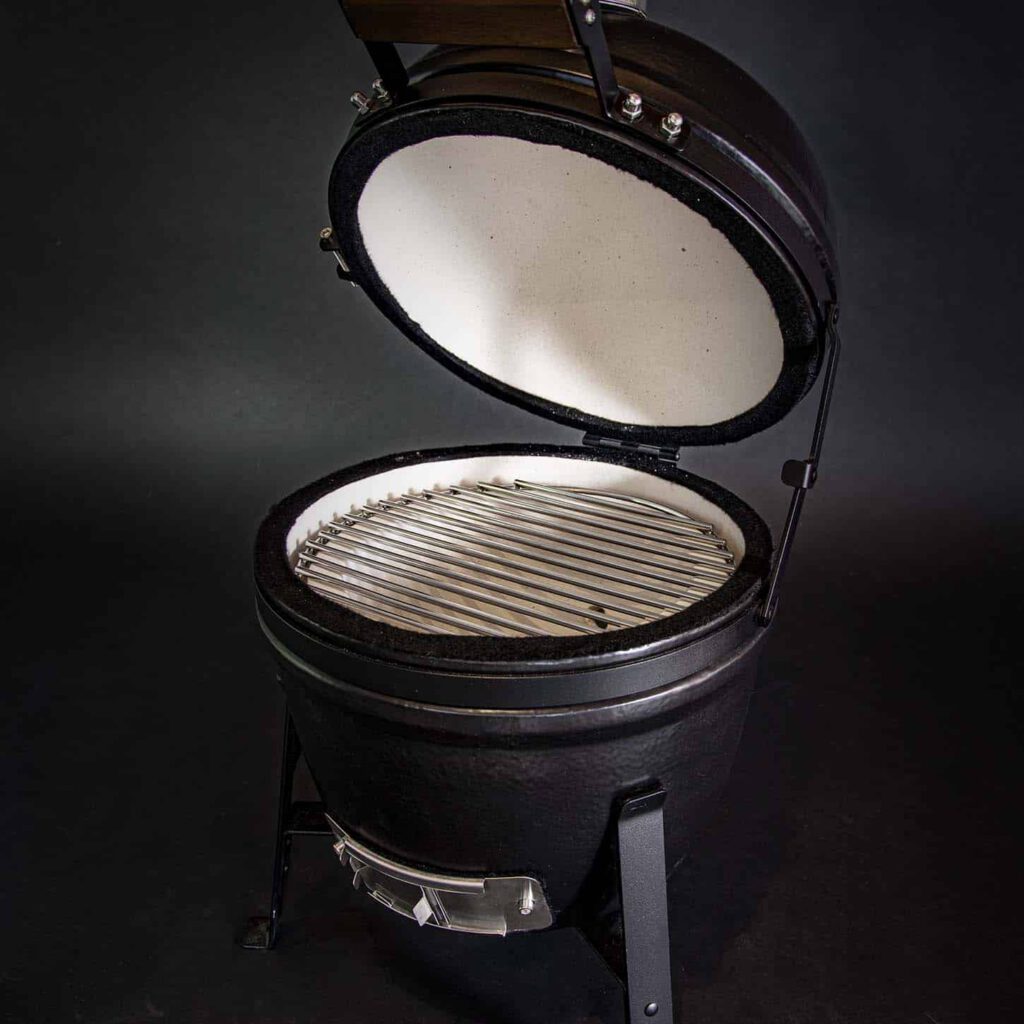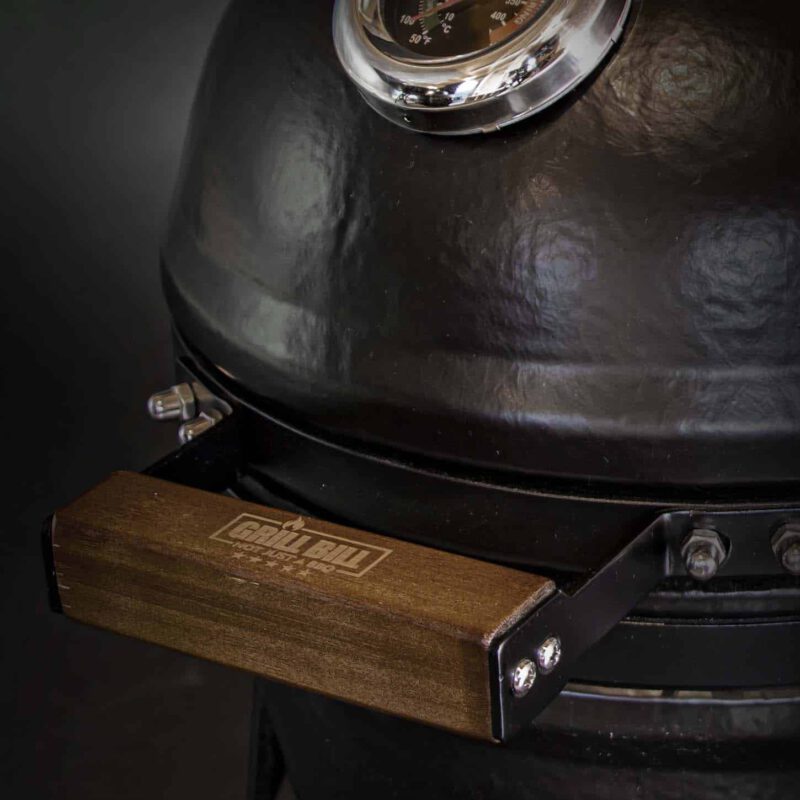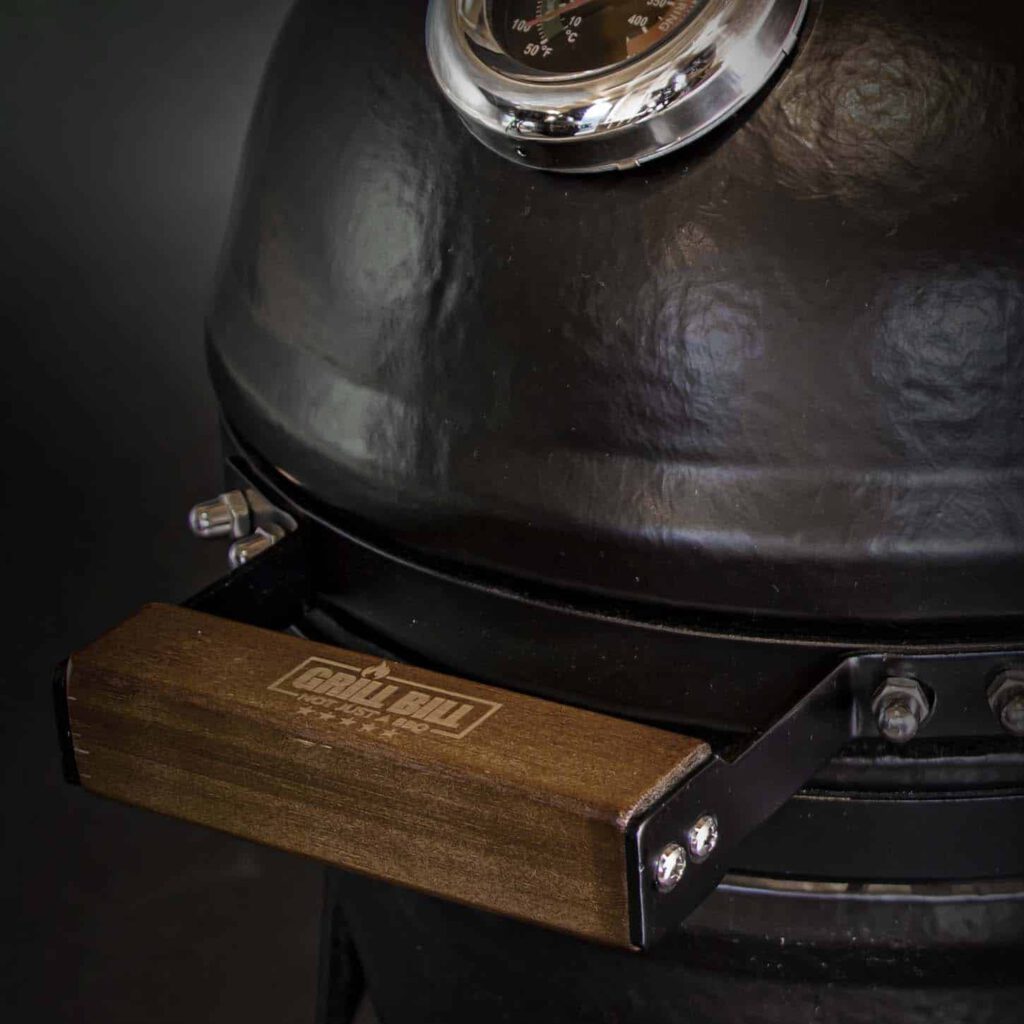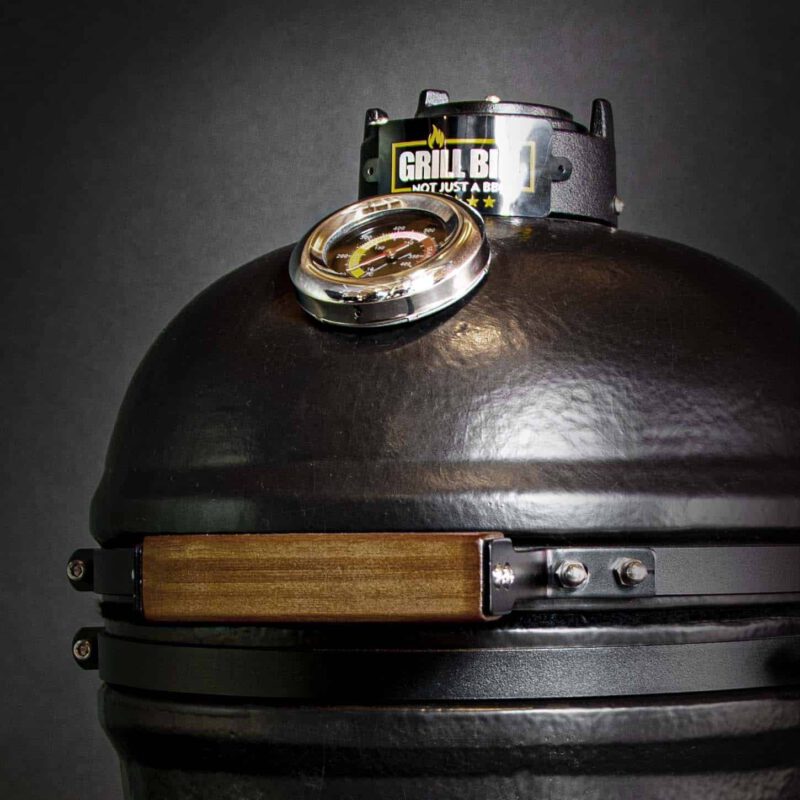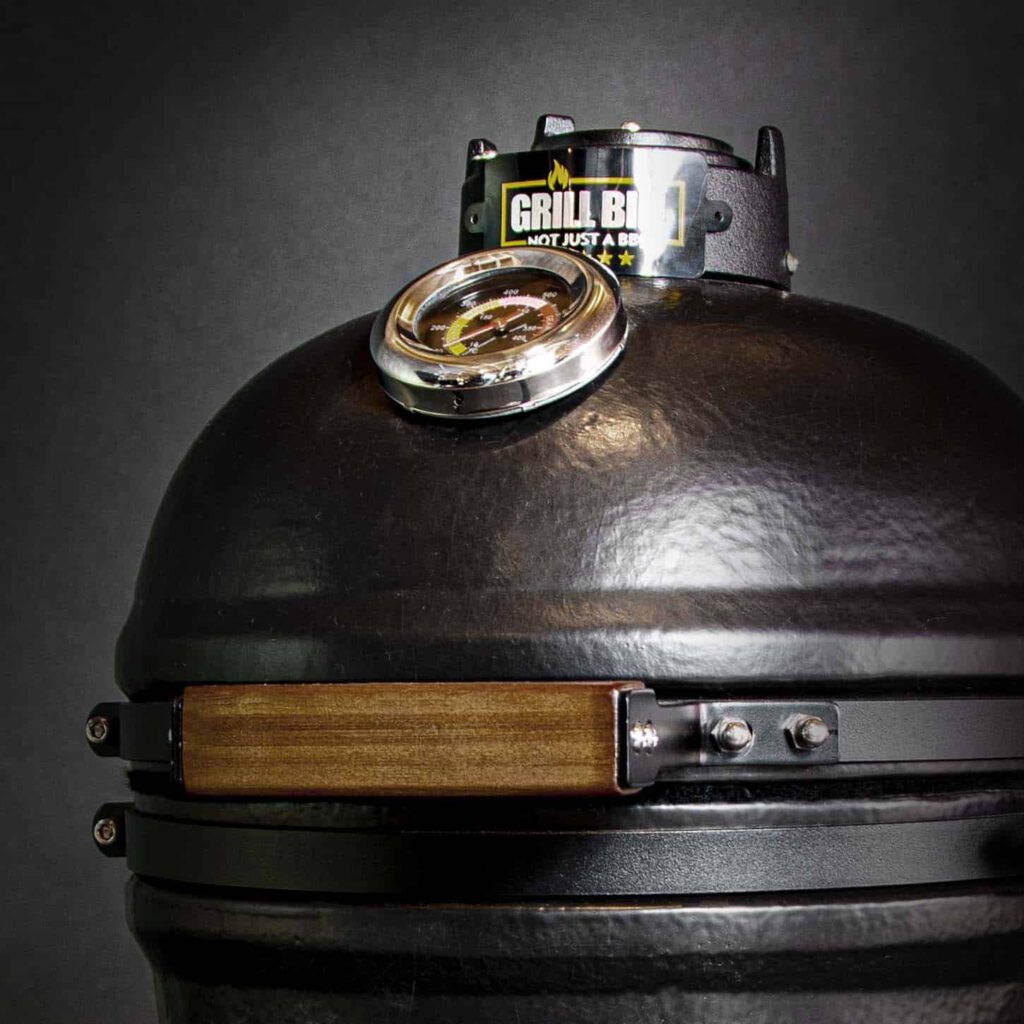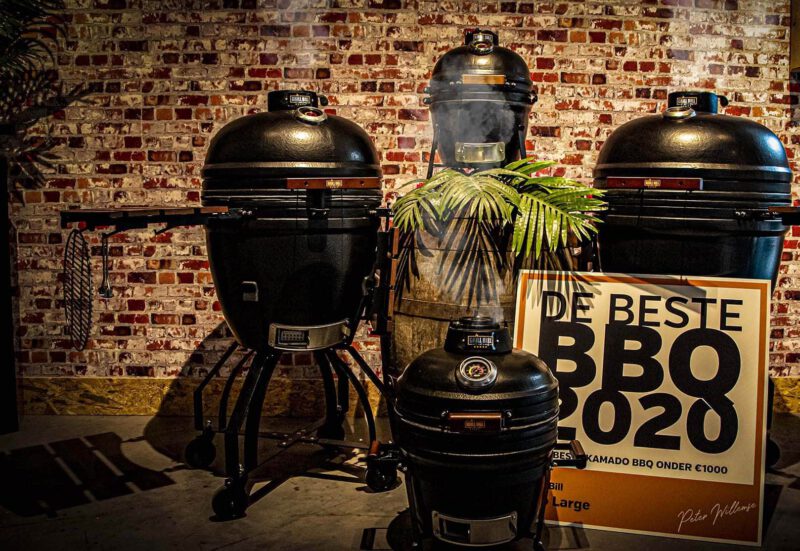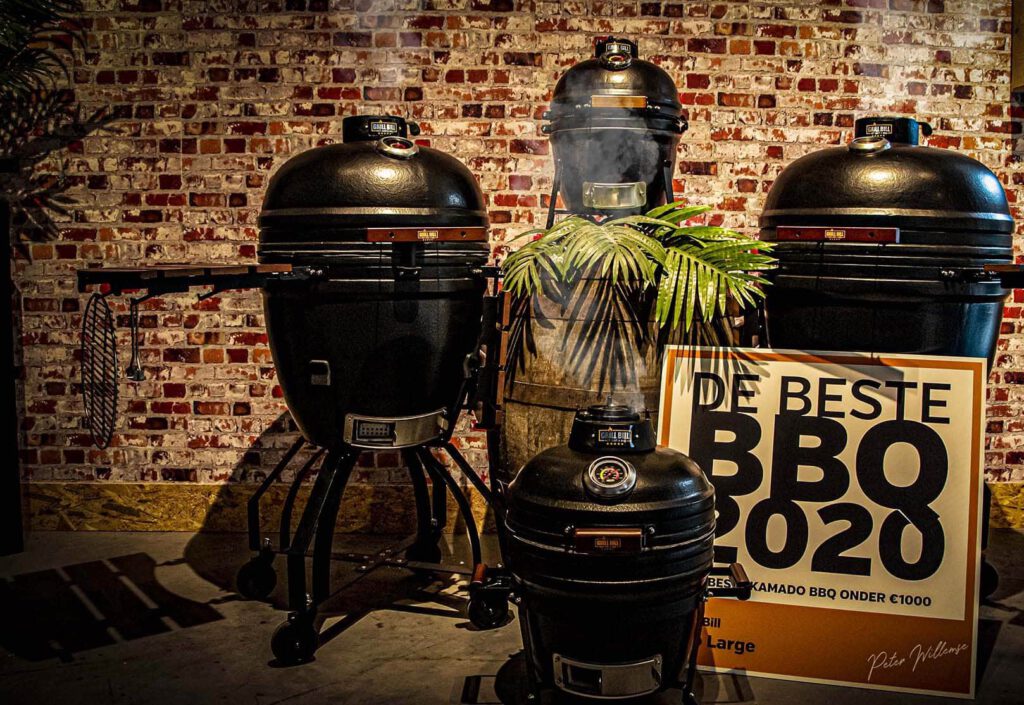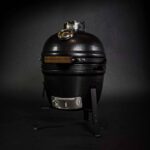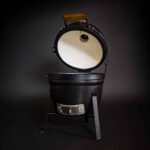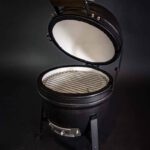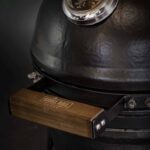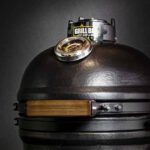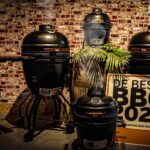 Small Kamado BBQ 13″, Grill Bill Pro Jr.
Member of Q-Shops Home Shopping Guarantee
Suitable for 2 persons

Grill diameter: 27cm

Unique Dutch design kamado
View and pick up in our showroom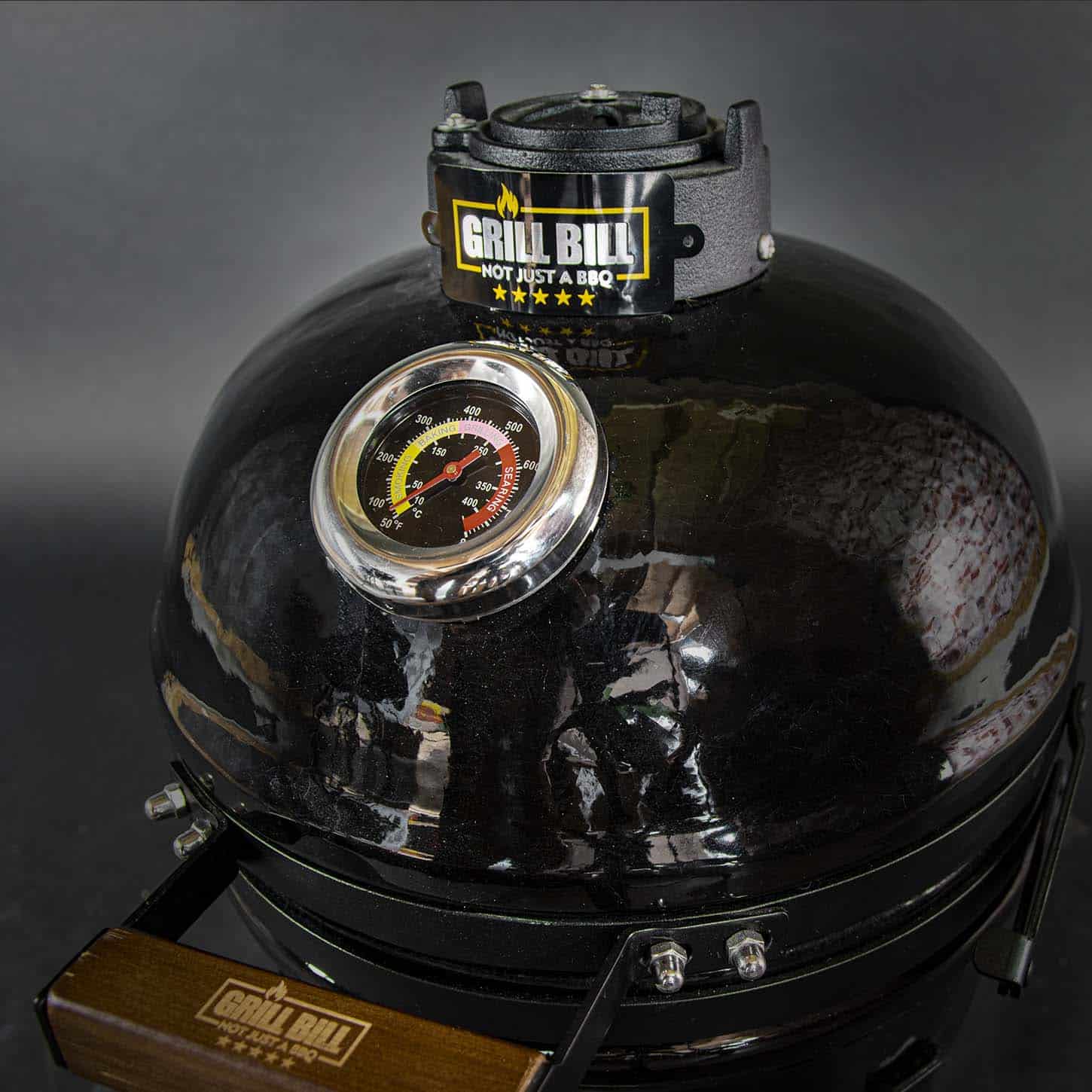 ORIGINAL GRILL BILL DESIGN
There are many brands of kamado bbq's and many have something in common. They all look alike! With a Grill Bill you get a truly original kamado in your home. There is not 1 kamado the same or that seems the same. The emphasis with every Grill Bill is on design, functionality and above all on originality.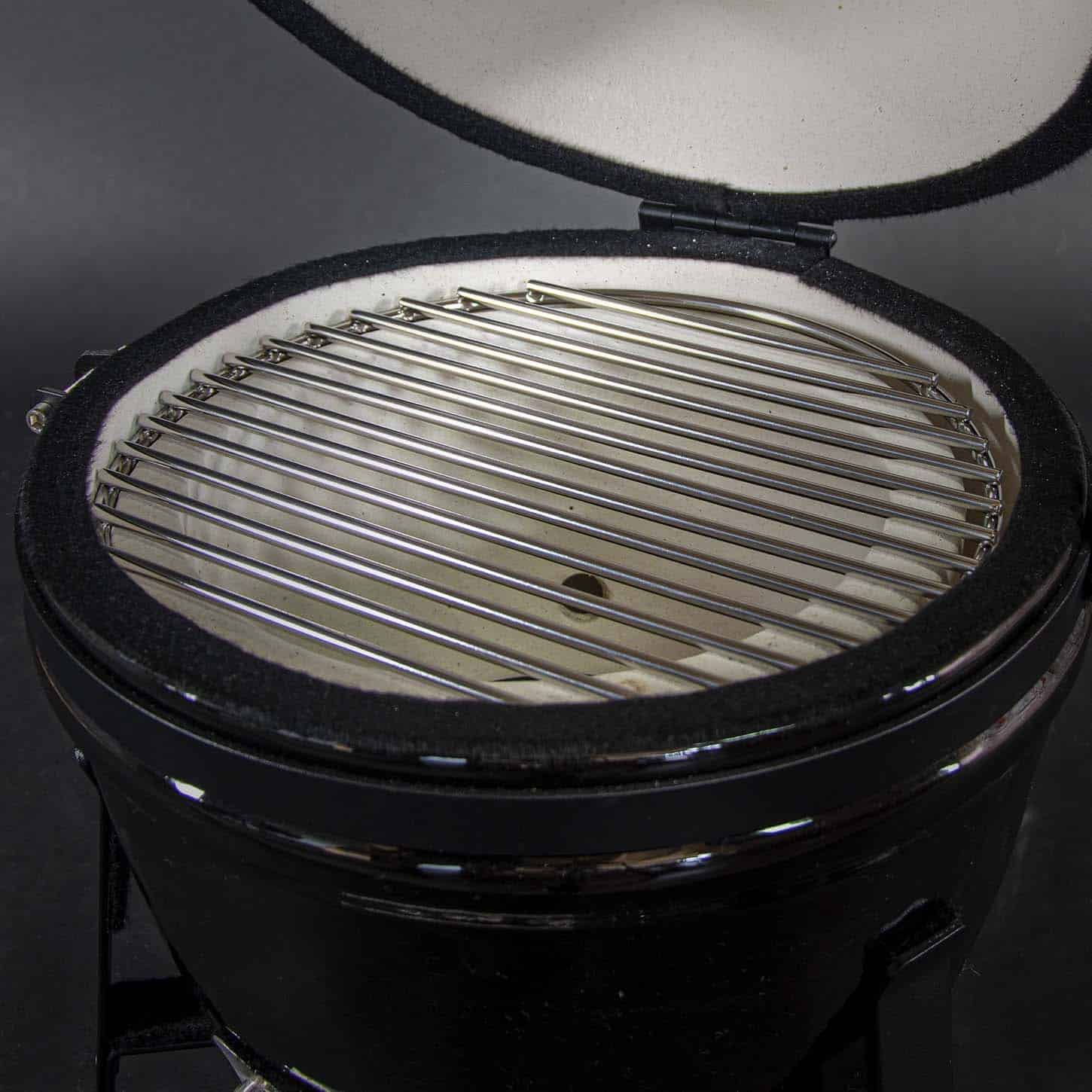 27.5 CM STAINLESS STEEL GRILL GRILL GRILL
The stainless steel grill grill can be used to prepare many dishes. Because of its thin structure, it retains less heat, which makes it ideal for indirectly grilling a delicious piece of fish and delicious crustaceans such as lobster and langoustines.
Cleaning our stainless steel grill does not take a lot of work, this can be done with a steel brush or you heat the kamado well hot, then the grill will be clean by itself.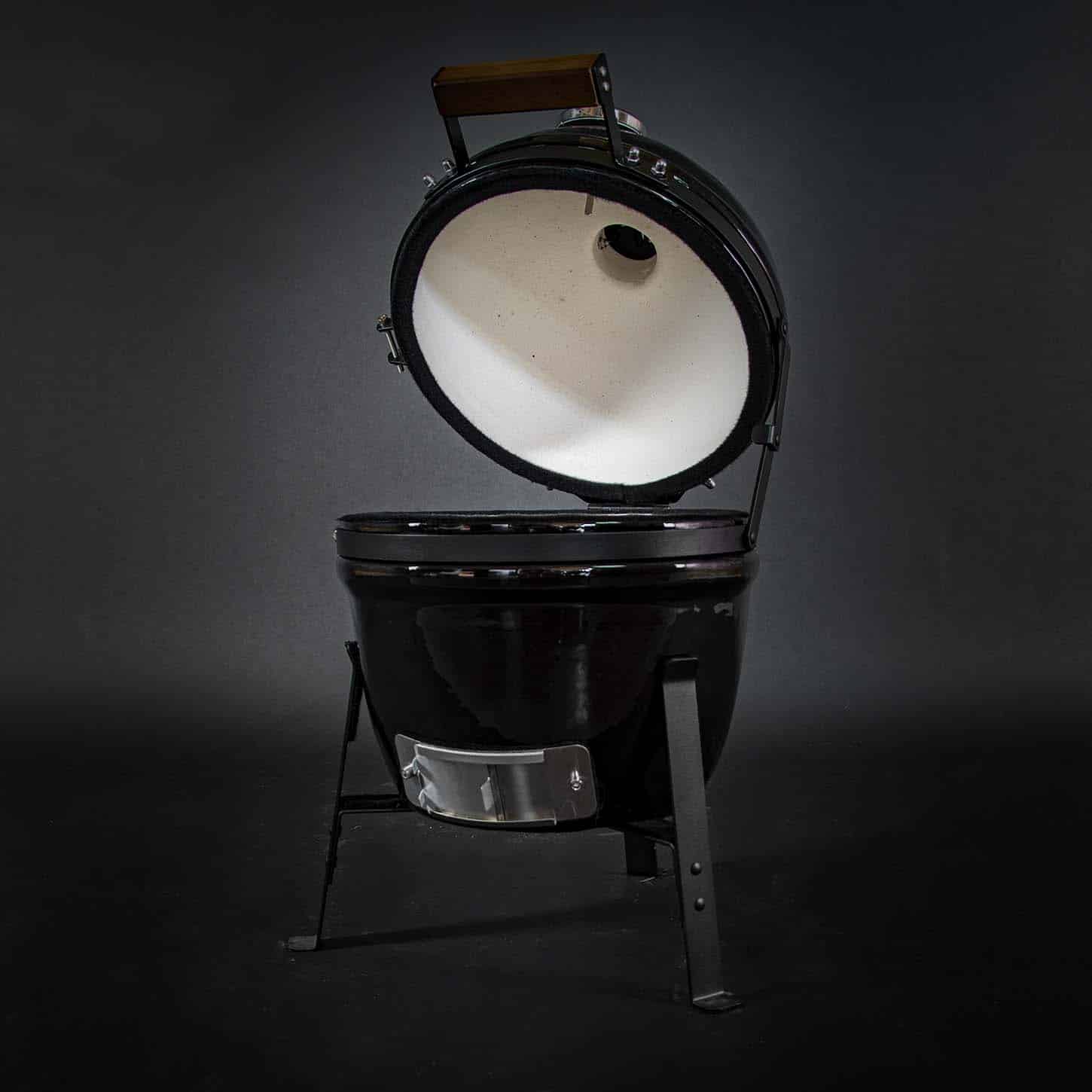 TABLE STAND, STANDARD SUPPLIED
This small kamado bbq of 25 kilos is super sturdy in its chassis, it is nice layer in it so you can get rid of it anywhere. On the table, on the floor or on another elevation.
Often bought
Together with:
Small Kamado BBQ 13″, Grill Bill Pro Jr.
Alternatives
The same, but different
Reviews, from real customers
Don't take it from us ...
Grill Bill pro 13"
Wat een fantastische aanvulling op mijn 21".
Onder de indruk van wat je kan met dat ding.
Mooi voor erbij en straks op de camping.
Grill Bill Pro Jr.
Na het kopen van de Grill Bill Pro Sr. overgegaan tot de aankoop van een Jr. Deze past perfect in de auto om mee te nemen op reis. Service van Bobby was super. Vandaag voor de eerste keer gebruikt. Super kamado. Wij zijn zeer tevreden.
Hi Kim, bedankt voor je review. Weer een leuke kamado bij de familie :-) Heel veel plezier van jouw nieuwe mini kamado. Groeten Grill Bill
Grill bill pro
Na de pro sr nu met kerst de pro jr gekregen ..
Bijde zijn het fijne maar ook hele mooie bbq's
Hier ga ik nog veel plezier mee beleven ..😊😁
Hi Pascal, dankjewel voor je review. Nu ben je pas echt een echte Grill Bill BBQ baas ;-)
Heel veel plezier met je Grill Bills,
Groetjes Team Grill Bill
Topper
Heel erg blij mee. De binnenkant is al echt niet wit meer😉. Prima uitleg, prima materiaal. Hier gaan we veel plezier aan beleven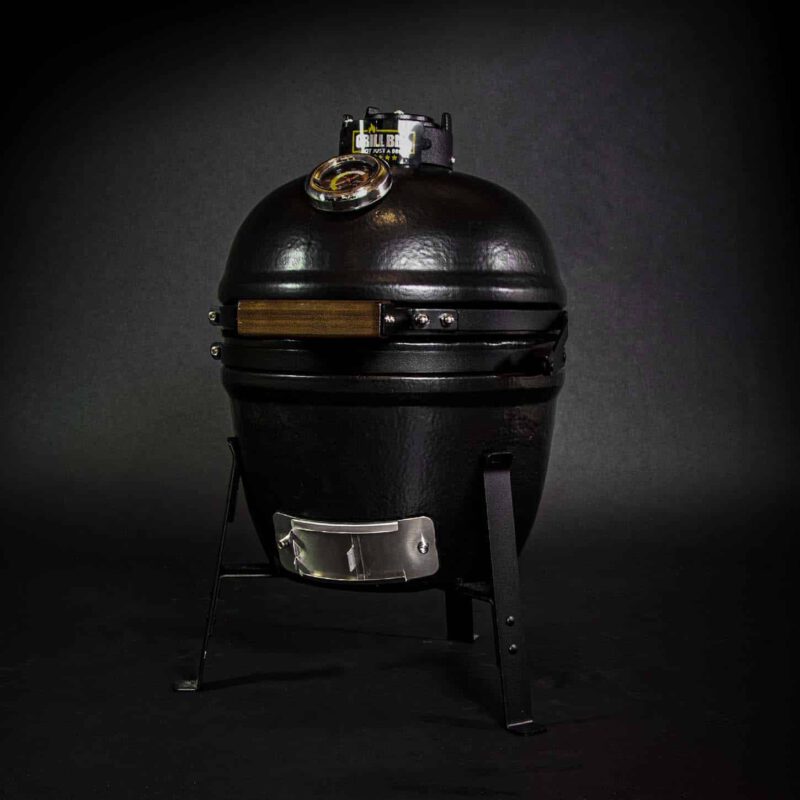 Small Kamado BBQ 13″, Grill Bill Pro Jr.