Smokey Goodness BBQ Feast on Fire
Jord Althuizen is founder, owner and pitmaster of Authentic BBQ Catering company Smokey Goodness. He is a former chef, restaurant manager and culinary editor-in-chief. Owner of culinary concept development and communications agency Crave Concepts & Communications and recent "Whole Hog Barbecue" world champion.
View and pick up in our showroom
In Smokey Goodness BBQ Feast on Fire, Jord Althuizen offers you complete BBQ menus. From Fancy Fire and Veggy Feast to Smokey Italian and Yankee Classic, everything for a day to impress. Plus Smokey Showpieces, for those going for one all-out Smokey dish, and ideas for brunch and drink bites.
With this time a round up of Dutch local heroes from Smokey Goodness. So: summer or winter, Christmas or Easter, for a large party or for two: when it's party time, the BBQ goes on.
Binding: Hardback
Language: Dutch
Pages: 192
Publication date: 13-10-2020
Often bought
Together with:
Smokey Goodness BBQ Feast on Fire
Alternatives
The same, but different
Reviews, from real customers
Don't take it from us ...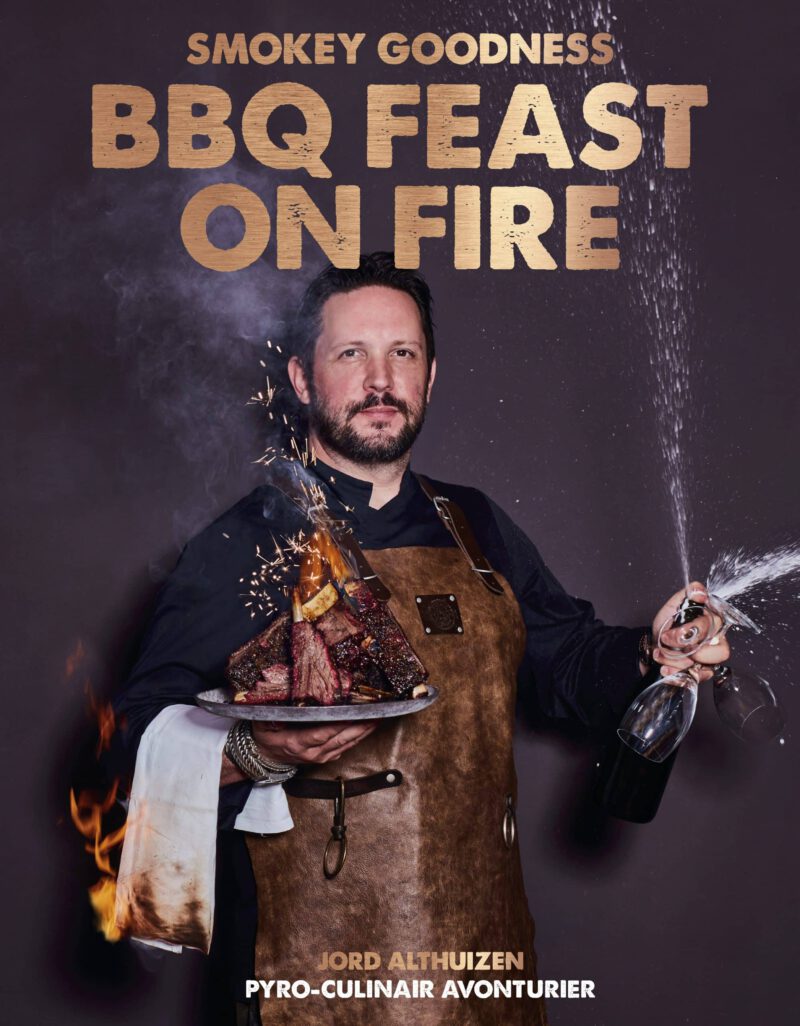 Smokey Goodness BBQ Feast on Fire