Smokey goodness Burgers & BBQ Bites
Jord Althuizen is founder, owner and pitmaster of Authentic BBQ Catering company Smokey Goodness. He is a former chef, restaurant manager and culinary editor-in-chief. Owner of culinary concept development and communications agency Crave Concepts & Communications and recent "Whole Hog Barbecue" world champion.
View and pick up in our showroom
Back to the USA we go! In Smokey Goodness – Burgers & BBQ Bites , pyro-culinary adventurer Jord Althuizen takes you to the States. Because sometimes you simply don't have time for the real BBQ work, and you want something hot & fast. And where can they do that better than in the USA?
In this BBQ adventure, Jord takes you from the delis of New York to the food trucks of Portland: in search of a full serving of Smokey Goodness flavor but for half the time. Think big-bigger-biggest BBQ sandwiches, the hottest BBQ tacos or spicy BBQ snacks-on- a-stick. We want it all, and we want it now!
Binding: Hardback
Language: Dutch
Pages: 208
Publication date: 09-04-2020
Often bought
Together with:
Smokey goodness Burgers & BBQ Bites
Alternatives
The same, but different
Reviews, from real customers
Don't take it from us ...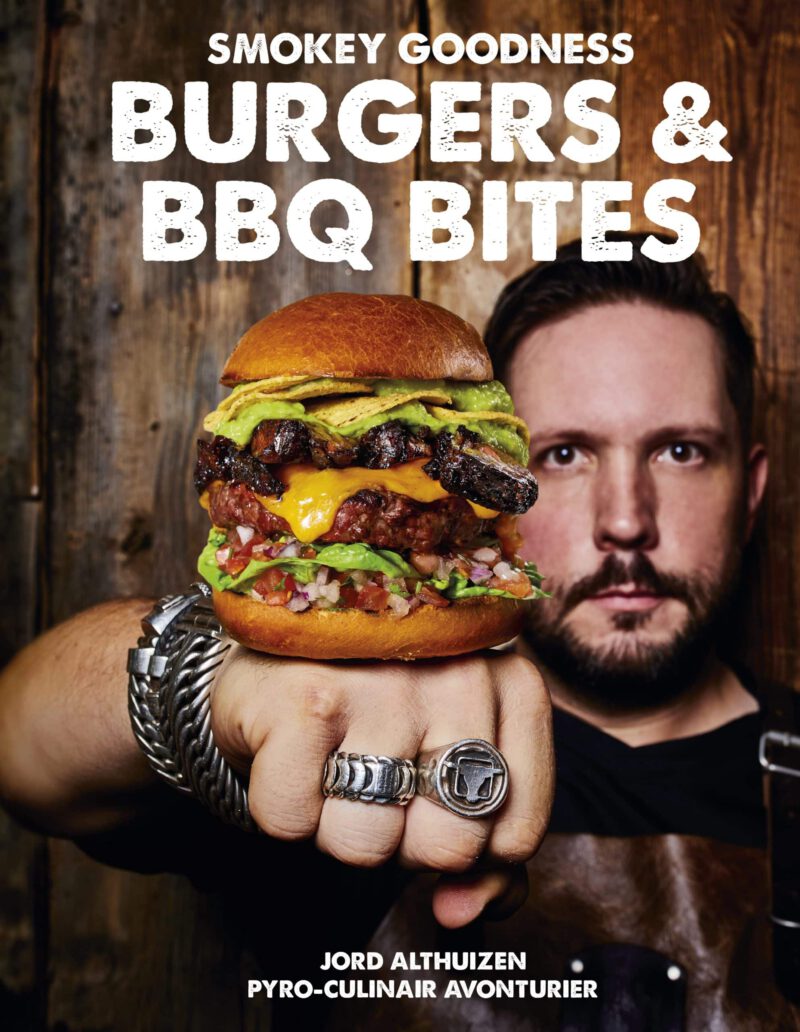 Smokey goodness Burgers & BBQ Bites