Smokey Goodness Winter BBQ
Jord Althuizen is founder, owner and pitmaster of Authentic BBQ Catering company Smokey Goodness. He is a former chef, restaurant manager and culinary editor-in-chief. Owner of culinary concept development and communications agency Crave Concepts & Communications and recent "Whole Hog Barbecue" world champion.
View and pick up in our showroom
'Smokey Goodness Winter BBQ' will help you get through the cold days. Jord Althuizen filled this BBQ book with truly wintery recipes and a BBQ Christmas menu. After all, you don't just barbecue in the summer, do you?
With the one of a kind 'Smokey Goodness Winter BBQ' book by Jord Althuizen, you'll also get through the winter more than warm. With truly wintry recipes such as home smoked salmon, wild boar on the grill and winter sports favorites (yes, raclette!) the fire stays nice and hot even at minus ten. Right down to a full Smokey Goodness-style Christmas menu: from appetizer to dessert, everything from the barbecue. And, of course, a good helping of ice cold adventure. Let it snow, let it glow!
Jord Althuizen is the man behind Smokey Goodness, the BBQ company that is taking the Netherlands by storm. His BBQ books are absolute best sellers and Smokey Goodness and Smokey Goodness 2 received the award of Cookbook of the Year 2016 and Cookbook of the Year 2017.
Binding: Hardback
Language: Dutch
Pages: 224
Publication date: 11-10-2018
Often bought
Together with:
Smokey Goodness Winter BBQ
Alternatives
The same, but different
Reviews, from real customers
Don't take it from us ...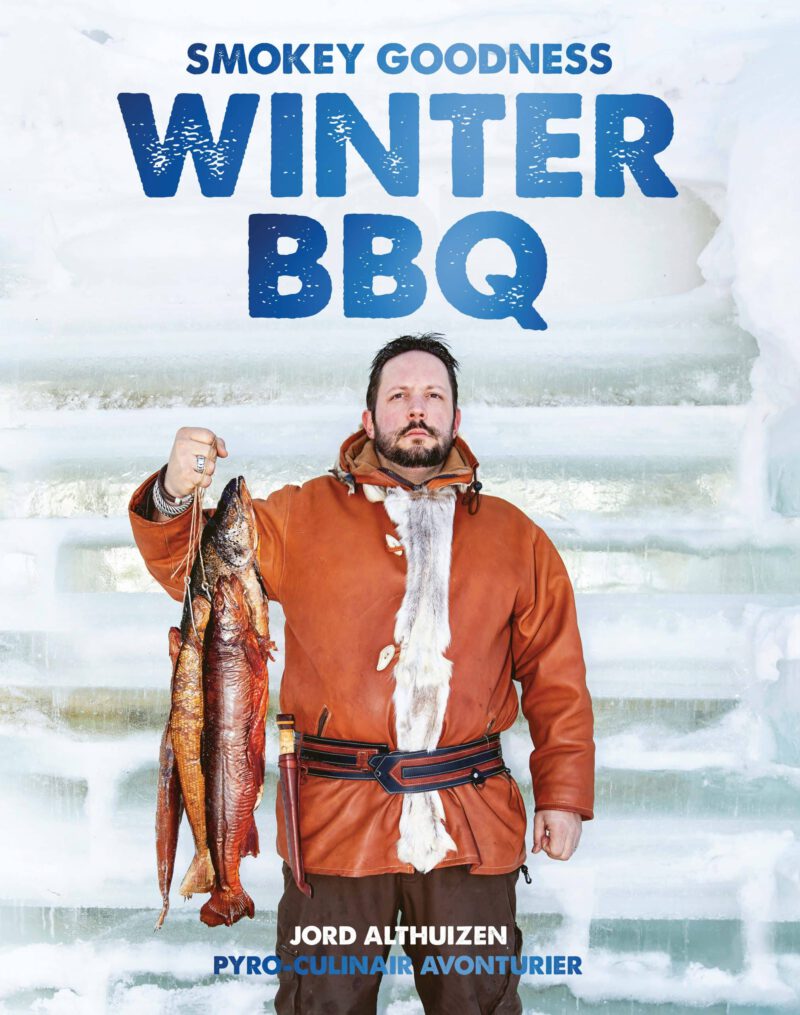 Smokey Goodness Winter BBQ