THE BEST BBQ 2021; GRILL BILL PRO XL KAMADO BBQ
After 20 months already a 2nd award, this time our Pro XL Kamado won. The review about our kamado was already very positive, and if you then also pick up a prize, then that is really a crown on your work.
Will we be participating again next year? Probably so, because we have another kamado that is pricey, and that is our Pro Medium.
Assessment criteria
If we are to believe the reviewers at Just For Koks, and we share this opinion ourselves. There are no bad kamados being sold these days. The have all the same thermal properties, and whether you buy a kamado of 2000, – euro or 500, – euro your dishes taste the same. It is the chef who does the cooking who determines the taste with his ingredients, fuel and smoking wood. The kamado is only the means.
So where's the difference?
Finish/quality of materials used in e.g. frame and fastener
Design, an increasingly important aspect of buying a ceramic cooker these days
Price-performance ratio
Brand experience and story
All these aspects translate a feeling you get when purchasing a product, something we at Grill Bill pay a lot of attention to. We want everyone who owns a Grill Bill to feel good before and after their purchase.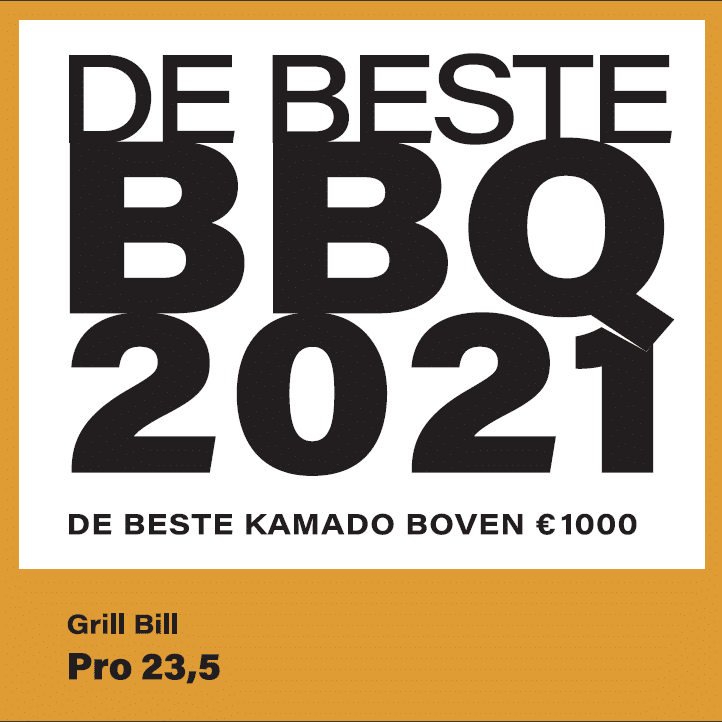 Want to know more? Ask our community!
A real community has now developed around Grill Bill, a Facebook group called'Grill Bill Fan Clan', where almost everyone who owns a Grill Bill meets and where the best inspiration for recipes and preparations is shared on a daily basis.
THE BEST BBQ 2020; GRILL BILL LARGE KAMADO BBQ
Just 8 months on the road, and already an award, and what an award! That promises something for our future, because we're going to show a lot of great things over the next few years. Grill Bill is far from finished.
Every year Just4Koks (part of GadgetGear.nl) organizes the award for the best bbq, and following this review we can now proudly announce that we have won the award for the best bbq 2020!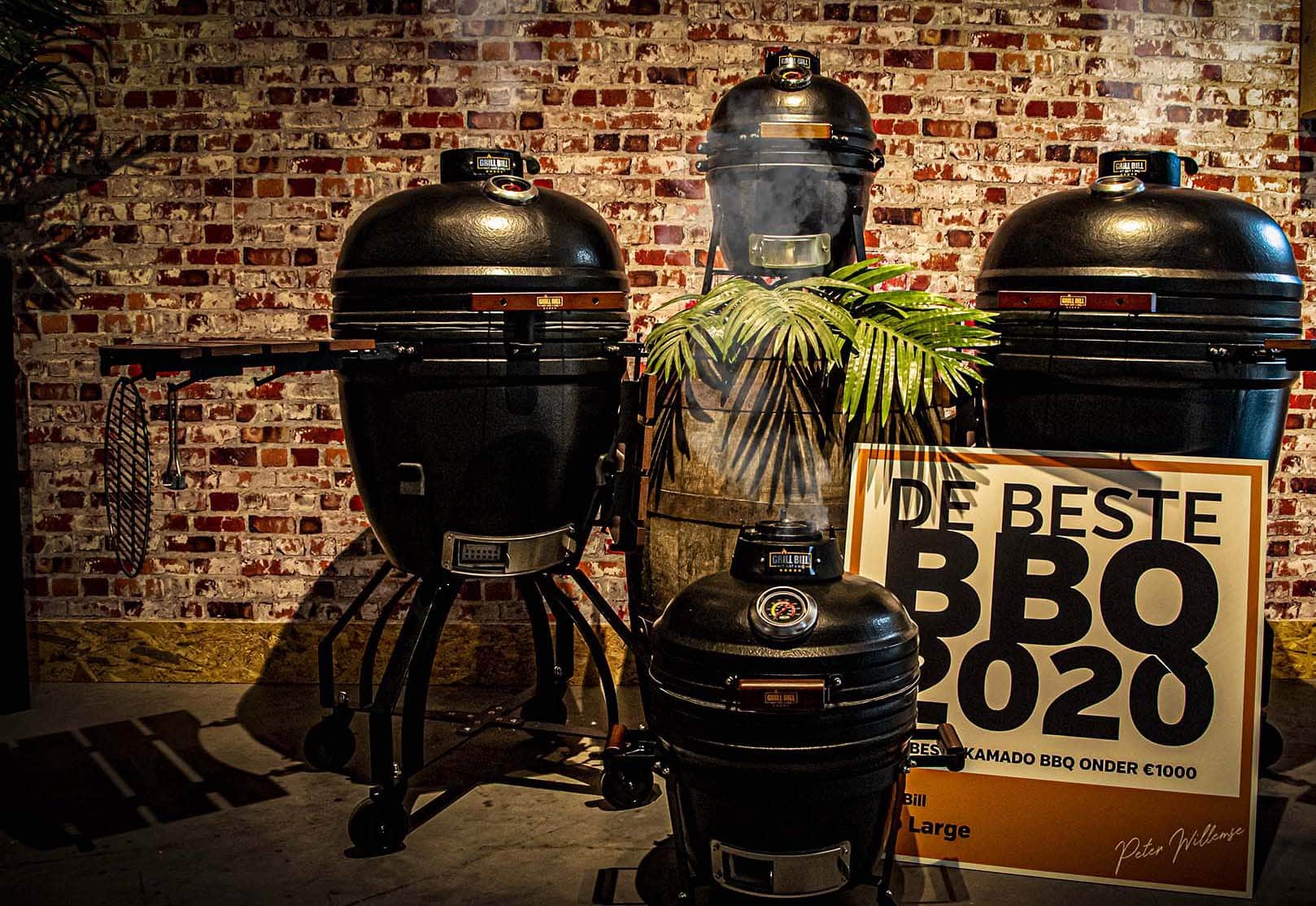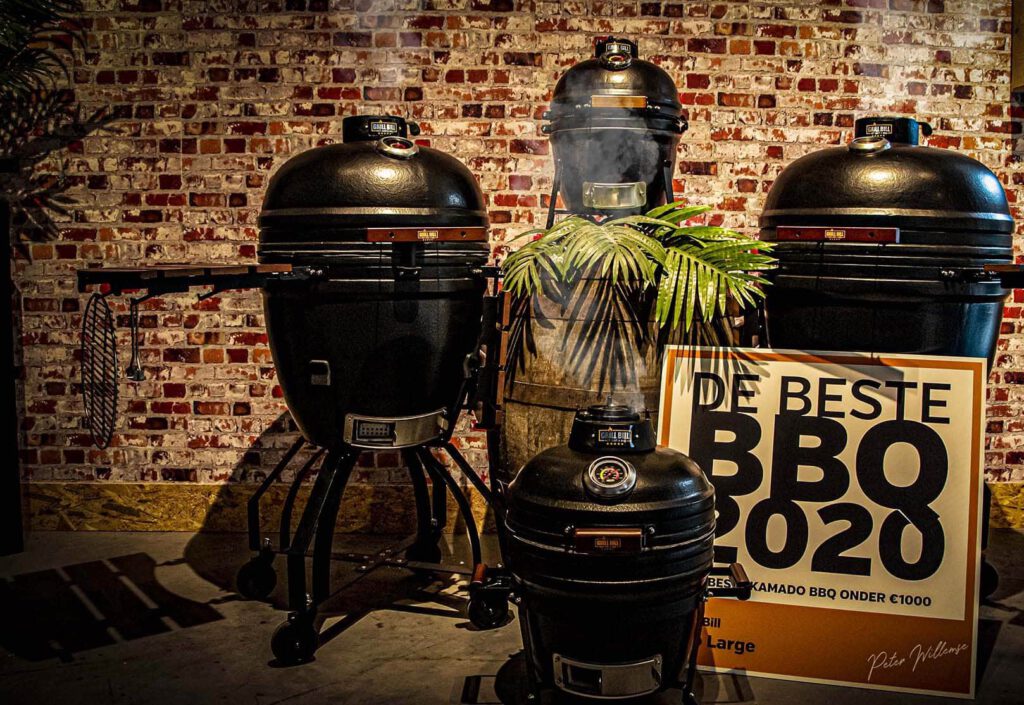 The Best BBQ
You're not convinced about Grill Bill yet? That's all right. We would like to invite you in our showroom to come and see what our Grill Bill kamado bbq's look like in real life, and how they feel. Because only then can you really experience what quality means.
Want to order the Best BBQ online?
If you are already convinced then you can of course order online, take a look at all our kamado bbq's and order. We are very customer friendly when it comes to paying, you can even pay in installments with SprayPay (up to 36 installments) or IN3 (in 3 installments without interest).
Pick up the Best BBQ?
First order, then pick it up. No problem with Grill Bill either. We not only have the best bbq, but also the best service, even if we say so ourselves. We'll even help you lift the bbq into the car, no problem!