Valhal
Valhal is ontstaan in 2014 in Denemarken, het land van de Vikingen, als een ode aan het buiten koken. Met de gedachten van plezier en liefde voor het buiten koken werden de Dutch ovens en andere gietijzeren producten bedacht. Inmiddels is Nederland sinds 2018 de thuishaven van Valhal.
Cooking like a Viking
Outdoor cooking is becoming increasingly popular. This is because it is, of course, hearty but also because you can never bring the same flavor to your dish inside as you can outside. A cozy social event with friends and family is experienced outside around the fire.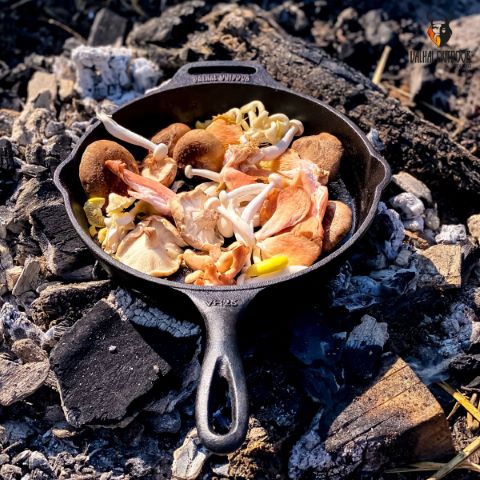 Mission
One of the reasons for including Valhal's products in our range is that Valhal's products are made with durable materials and they never compromise on quality. For this reason, Valhal's cast iron products last for generations, in this way contributing to the reduction of waste. And we can only praise that.
Collection
Whether you want to make a tasty stew or like to prepare your potatoes and vegetables on your BBQ (stove or oven is also possible, of course), or like to wok, you can do so with the various cast iron pans we have in our collection from Valhal.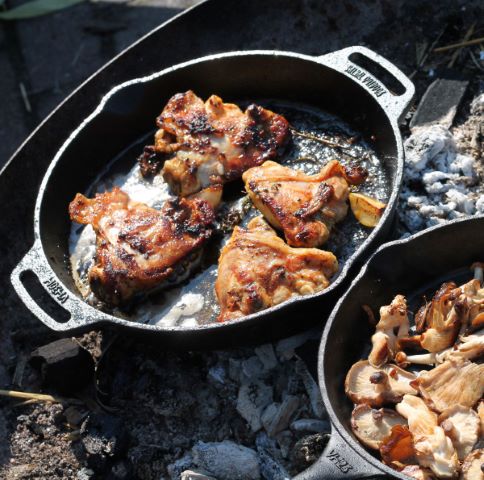 Cooking connects
Not only can Valhal Outdoor's products be passed down through generations, but the passion for cooking is often passed down generation to generation. Cooking connects people and it contributes to a connection or a memory, and for Valhal that is a mission in itself. And we are happy to concur with that.